Retinol is such a superstar skin care ingredient that it's popping up in more and more products lately. Serums and oils are especially great methods of introducing this vitamin A derivative to your skin without resulting in too much irritation. Retinol can be notoriously irritating to skin, and there can be an adjustment period before your skin settles down. However, the serums and oils on this list typically have low percentages of retinol to keep irritation at bay.
Retinol is a type of retinoid that is excellent in combating a variety of skin concerns. Wrinkles are usually at the top of the list, but retinol can also improve overall texture, reduce pore size and even out skin tone by fading away discoloration and dark spots. Moreover, retinol can also tackle different types of acne.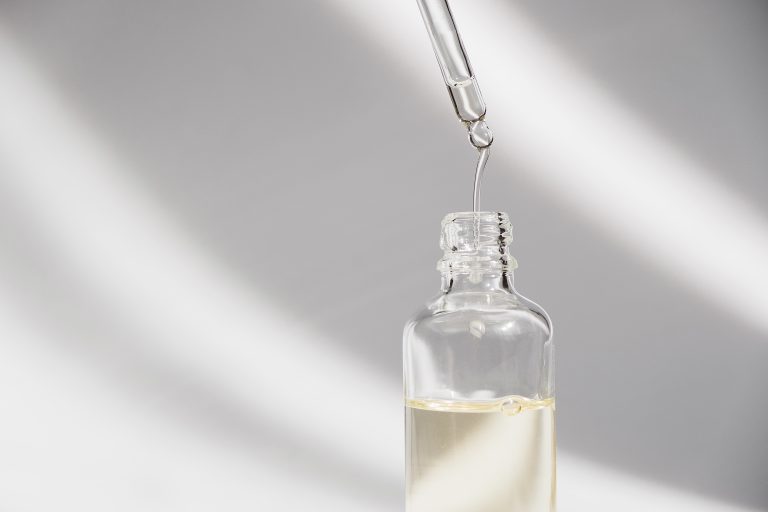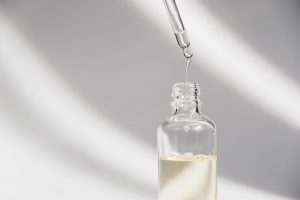 It works by boosting cell turnover and stimulating collagen production, which allows it to soften wrinkles, unclog pores and firm up skin. Thus, with regular use, skin is kept looking youthful and flawless. If you've yet to introduce retinol into your skin care regimen, it's certainly time, whether you're in your 20s, 30s or beyond. More than any other ingredient, retinol can help enhance your skin and restore a beautiful glow.
Retinol used to be only available through prescription (and some stronger forms of retinoids still are), but it can now be found over-the-counter and more brands are making it accessible to the consumer. Our list of curated retinol products contains serums and oils of varying degrees, in case your skin needs some time to get used to retinol. If you're just starting out using this ingredient, you may want to start with the lowest percentage before moving on to 1% or 2% serums. Note: Always apply these serums at night as retinol can make your skin more sensitive to the sun.
SkinCeuticals Retinol 0.3 Refining Night Treatment
A great option if you're just easing yourself into using retinol, this gentle treatment will help fade away dark spots, soften wrinkles and prevent acne from forming. If you have sensitive skin, you can rest assured you won't get any major side effects from this because the percentage of retinol is pretty low. But that doesn't mean it's not effective.
Medik8 Retinol 10TR Advanced Night Serum (1% Retinol)
This serum from Medik8 contains a higher percentage of retinol so if you've never tried the ingredient, you might want to prepare yourself for some irritation. If you're not ready or simply don't want to deal with any side effects, you can opt for this brand's 0.3% or 0.6% versions. This is a great serum for fighting wrinkles and helping regenerate new skin cells.
Zelens Vitamin A Treatment Drop
Containing pure encapsulated retinol, this treatment from Zelens light and fast-absorbing face oil. It's great for acne (don't worry that it's an oil) and features retinol inside tiny molecules that will help prevent irritation. Thus, you get a treatment that works without those pesky side effects.
The Ordinary Retinol 1% In Squalane
If you haven't heard of The Ordinary yet, it's a great affordable brand with products that really work. This retinol serum will help reduce acne and discoloration for a smoother skin appearance. You can even use it to help dislodge ingrown hairs. Thanks to squalane, it also hydrates.
Dr. Dennis Gross Ferulic Acid + Retinol Brightening Solution
Ferulic acid and retinol is a great combination. Ferulic acid is an antioxidant that helps protect against free radical damage that can accelerate aging, while retinol helps treat the damage that has already been done from sun exposure and pollution exposure. With this solution, you can expect overall brighter skin and be protected from negative environmental impact.
Renee Rouleau Advanced Resurfacing Serum
This serum contains 0.4% time-released retinol that works for up to eight hours while you're sleeping. It also has a firming matrixyl peptide and glucosamine HCL to help retinol along and boost its brightening and smoothing effects. This is a gentle formula that also won't irritate or leave you to deal with harsh side effects.
Peter Thomas Roth Professional 3% Retinoid Plus
This is one of the strongest retinol serums on this list, and it can be a little much for very sensitive skin types. However, this is supposed to be a gentle, lightweight formula that doesn't irritate. Still, it would be best to exercise caution if you have reactive skin. If your skin is not easily irritated, you should give this strong retinoid a try to really help improve texture and tone.
First Aid Beauty FAB Skin Lab Retinol 0.25% Pure Concentrate
A serum specifically formulated for sensitive skin, First Aid Beauty's retinol concentrate will help refine and resurface without causing irritation. Other ingredients in this formula include hyaluronic acid for hydration, vitamin C for brightening, vitamin E for antioxidant effects, colloidal oatmeal for soothing and calming and ceramides for skin softening. All in all, this is such a great serum for a variety of skin issues.
Verso Super Facial Oil with Retinol 8
You can use this oil on its own or mix it up with your moisturizer for hydration and a wrinkle fix. It is formulated with retinol 8, which the brand says is eight times more effective as regular retinol. Because it is an oil, it also helps provide moisture and a softening effect to keep skin supple.
Neutrogena Rapid Wrinkle Repair
An affordable drugstore option, Neutrogena's Rapid Wrinkle Repair features accelerated retinol SA, which can combat wrinkles all over the face, diminish fine lines and visibly improve rough skin texture for a more refined appearance that includes smaller pores. It will also help brighten for more even tone throughout.
Murad Retinol Youth Renewal Serum
Murad's retinol serum will target lax skin to improve firmness and elasticity. It actually features three types of retinol: a fast-acting retinol, a time-released retinol and a retinol booster. Together, they form a powerful team of wrinkle-fighting ingredients that will revive skin, making it appear years younger with regular use.
Sunday Riley Luna Retinol Sleeping Night Oil
Another oil that provides retinol action without irritation, Sunday Riley's offering features a trans-retinol ester. This ingredient will still target fine lines, wrinkles and roughness without causing redness, flakiness or peeling. Other ingredients include chamomile to soothe redness and chia seed oil to help soften and hydrate.
Cream Alternative
Formulyst Complete Anti-Aging Night Cream with Retinol
Creams with retinol help moisturize as well as fight signs of aging, which is exactly what Formulyst's Complete Anti-Aging Night Cream does so well. Packed with encapsulated retinol and nourishing jojoba oil, this cream deeply penetrates skin to provide a burst of hydration and wrinkle-fighting effects to keep skin smooth, soft and unlined. If you're more comfortable using a cream than a serum, this is a great choice.