Hyaluronic acid is a star ingredient that can be found in a variety of skincare products, notably serums and moisturizers. The name is deceptive, as it sounds like some chemical concoction you'd rather not put on your skin but in actuality, it's naturally occurring substance found in the skin and joints, among other places.
Related: Best Face Moisturizers
With the ability to hold 1,000 times its weight in water (one gram can hold up to six liters), hyaluronic acid is great at keeping skin beautifully hydrated, giving it a glow and plumping it up to make wrinkles less noticeable. As we age, our stores of hyaluronic acid slowly become depleted, which is one of the reasons why our skin begins to dry out and develop wrinkles. Luckily, you can replenish your hyaluronic acid levels with moisturizers and serums, the best of which we highlight below.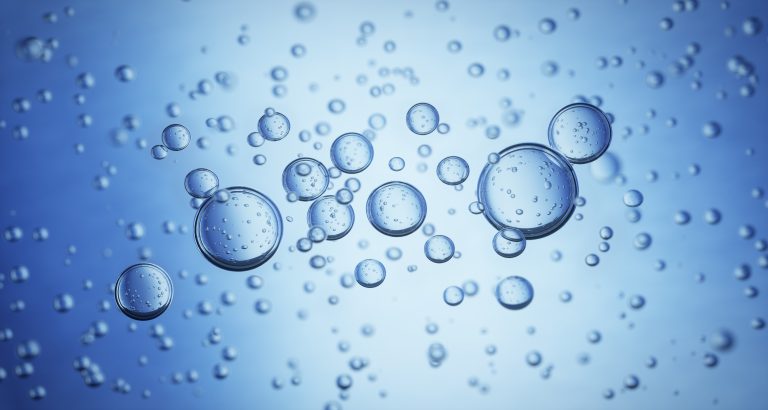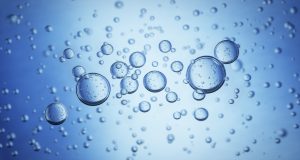 Perricone MD Hyaluronic Intensive Moisturizer
Perricone MD's Hyaluronic Intensive Moisturizer is a true wonder. It contains three types of hyaluronic acid to help combat dryness, fine lines and loss of firmness. Micro hyaluronic acid helps plump skin. Cross-linked hyaluronic acid helps provide continuous hydration to keep wrinkles at bay. Barrier hyaluronic acid helps prevent moisture loss. Together, these three types of hyaluronic acid provide ultimate hydration to treat various signs of aging, deeply improving elasticity and hydration. Other active ingredients, like rosemary leaf extract and DMAE, help to tighten skin to prevent sagginess.
Peter Thomas Roth Water Drench Hyaluronic Cloud Cream
This remarkable moisturizer contains hyaluronic acid of three molecular sizes to better absorb deep into the skin. Furthermore, 30% hyaluronic acid complex successfully draws in moisture from the atmosphere to bind it to the skin. Since hyaluronic acid is essentially a humectant, a substance that reduces loss of moisture, it can provide hours of hydration. In the case of this cream, it provides 72 hours of hydration, which continues to apply even after you've cleansed your face throughout the day. In addition, the ceramides in this formula further help lock in moisture, while the antioxidant-rich elderberry scavenges free radicals for a more youthful look. Free radicals are unstable atoms that damage skin cells, degrading collagen and elastin to make wrinkles much more likely to form.
Olay Regenerist Micro-Sculpting Cream
This is a drugstore moisturizer with hyaluronic acid that is also affordable and very effective. Active ingredients in this formulation contain several hydrators including hyaluronic acid and panthenol (vitamin B5). Both ingredients have been thoroughly researched. A study on one type of topical hyaluronic acid showed "a significant benefit in decreasing the depth of wrinkles (up to 40%)." And in one study, panthenol was shown to reduce trans-epidermal water loss (TEWL) (which is essentially loss of moisture from skin that can lead to dryness and a weakened skin barrier) after cleansing with sodium laureth sulfate, a harsh ingredient that can strip away natural oils.
Clinique Dramatically Different Moisturizing Cream
A very popular moisturizer, Clinique's Dramatically Different Moisturizing Cream has stood the test of time through the years. In addition to hyaluronic acid as a key ingredient, it contains cucumber extract, an emollient that also helps moisturize and hydrate to leave skin smooth and supple. Meanwhile, both glycerin and petrolatum, two top ingredients, act as skin conditioners to provide an extra dose of hydration.
ClarityRX Feel Better Hyaluronic Acid Moisturizing Cream
This moisturizing cream has very few ingredients compared to other moisturizers. Jojoba oil, apricot kernel oil and hyaluronic acid make up the bulk of it. Jojoba oil and apricot kernel oil are both skin conditioning agents that can help smooth away fine lines, restore hydration and give skin a beautiful glow. Combined with hyaluronic acid, this is a formidable trio of ingredients that will nourish and strengthen skin to both prevent and help treat signs of aging.
Beautycounter Nourishing Day Cream
This is a highly nourishing formulation (as the name suggests!) that is full of hydrating ingredients guaranteed to give you supple skin. It contains sodium hyaluronate, the salt of hyaluronic acid, which can also retain 1,000 times its weight in water. Other ingredients include aloe leaf juice, coconut oil and acai extract. Aloe is soothing while coconut oil helps seal in moisture. Acai extract is an antioxidant that will ward off free radicals to prevent skin cell damage that will result in wrinkles and loss of firmness.
Philosophy Renewed Hope In A Jar Facial Moisturizer
This cream boasts a lightweight and whipped formula that will absorb quickly and never feel greasy. It also contains three forms of hyaluronic acid to provide advanced protection and hydration that will keep skin firm and soft. But it's not only moisture that this cream provides — a triple blend of alpha hydroxy acids subtly refines skin, improving texture as it gently exfoliates with glycolic, mandelic and citric acids.
La Roche-Posay Toleriane Double Repair Moisturizer
This formulation is great for all skin types, including sensitive skin. It is oil-free (an ideal hyaluronic acid moisturizer for oily skin) and provides nourishment as it helps to replenish moisture and also fortify the skin's natural protective barrier. Ingredients in this cream include glycerin, niacinamide (vitamin B3) and ceramide-3. Niacinamide has been shown in studies to improve skin elasticity. Meanwhile, ceramide-3 plays a key role in helping skin maintain moisture levels.
It Cosmetics Confidence In A Cream
This cream was formulated under the guidance of plastic surgeons. It is full of moisturizing ingredients that will leave skin feeling and looking smooth and supple. Sodium hyaluronate, niacin (vitamin B3), collagen and ceramides all team up to pack a terrific punch against dehydrated, aging skin. Collagen is especially important as it's the most abundant protein in the body, and, along with elastin, what keeps skin firm.
SkinMedica TNS Ceramide Treatment Cream
SkinMedica's TNS Ceramide Treatment Cream protects and nourishes in equal measure. It contains human fibroblast conditioned media (TNS), which in studies has shown the ability to decrease "textural irregularities or fine lines," leaving skin looking smoother overall. The ceramides and peptides (including palmitoyl oligopeptide and palmitoyl tetrapeptide-7) in this formula maintain moisture levels and help reduce the appearance of fine lines, respectively.
Dr. Dennis Gross Hyaluronic Marine Oil-Free Moisture Cushion
Hyaluronic acid is generally great for all skin types, including oily and sensitive. This particular moisturizer is a gel-cream texture that won't clog pores or cause breakouts. It contains Japanese marine algae and hyaluronic acid chronospheres to hydrate by locking in moisture. The chronospheres actually provide time-released hydration so your skin feels supple and moisturized throughout the day.
Vichy Mineral 89 Daily Skin Booster Serum and Moisturizer
Like the Olay Regenerist cream, this is also a drugstore moisturizer with hyaluronic acid. It is composed of hyaluronic acid and 89% mineral water. The mineral water comes from the heart of French volcanoes and is fortified with nourishing minerals. Together, these two ingredients are a force against dryness and aging concerns like fine lines. This is also a non-sticky formula that won't cause unwanted shine. Great for all skin types.
Filorga Hydra-Filler Pro-Youth Moisturizer
The Filorga Hydra-Filler Pro-Youth Moisturizer contains two types of hyaluronic acid. These provide a "micro-filler effect" that plumps up fine lines to help smooth them out and make them far less noticeable. One of the hyaluronic acids contains a high molecular weight – this makes it stay on the surface of the skin to keep it plump. The smaller molecular weight one penetrates deeper to provide hydration from within. Together, they make quite a team that will address a variety of skin woes.
Bioelements Absolute Moisture
Bioelements Absolute Moisture cream features "self-adjusting hydrators that balance oil-to-water levels." This means that whether you have dry or oily patches on your skin, all of them get the precise level of hydration necessary. Ingredients in this formulation include jojoba, almond and avocado oils to provide extra moisture and skin conditioning without leaving any greasy residue. Lines become less visible while skin takes on a much softer texture.
Formulyst Super Hyaluronic Water Moisturizer
This moisturizer boasts Multi Hyaluronic Acid Technology. Hyaluronic acid in creams tends to work better when it comes in different molecular weights. In the past, hyaluronic acid was too big to really penetrate into the skin. As it rested on the surface, however, it provided a plumping effect. Now that it comes in smaller weights and can penetrate deeper, it also hydrates and plumps up from within. This formulation also contains jojoba and apricot kernel oils to boost the natural hydrating effects of hyaluronic acid. All told, they make a great combination to fight off visible signs of aging while making skin appear much more radiant and glowing.
References: The Journal of Clinical and Aesthetic Dermatology, "Efficacy of a New Topical Nano-Hyaluronic Acid in Humans"; Pubmed, "Skin Moisturizing Effects of Panthenol-Based Formulations"; Pubmed, "Niacinamide: A B Vitamin That Improves Aging Facial Skin Appearance"; Clinical, Cosmetic and Investigational Dermatology, "Skin Rejuvenation Using Cosmetic Products Containing Growth Factors, Cytokines, and Matrikines: A Review of the Literature"