It might be tempting to skip moisturizer if you have oily skin, but it's actually very important if you want to keep your skin healthy and balanced. The thing is, finding the perfect one can feel like a chore. You don't want a rich cream with too many heavy, oil-based ingredients that feel like you're slathering on more oil and clogging your pores, but you do want something lightweight that keeps skin hydrated.
Related: Best Face Moisturizers
When choosing an oil-free moisturizer, look for ingredients like retinol and hyaluronic acid, two effective ingredients that boost cell turnover to minimize wrinkles and provide hydration to keep skin plump and youthful, respectively. Also look for moisturizers with a gel texture. These are often far more lightweight and absorbent. You want your skin to glow, not shine, and the moisturizers we've picked for this list will do just that.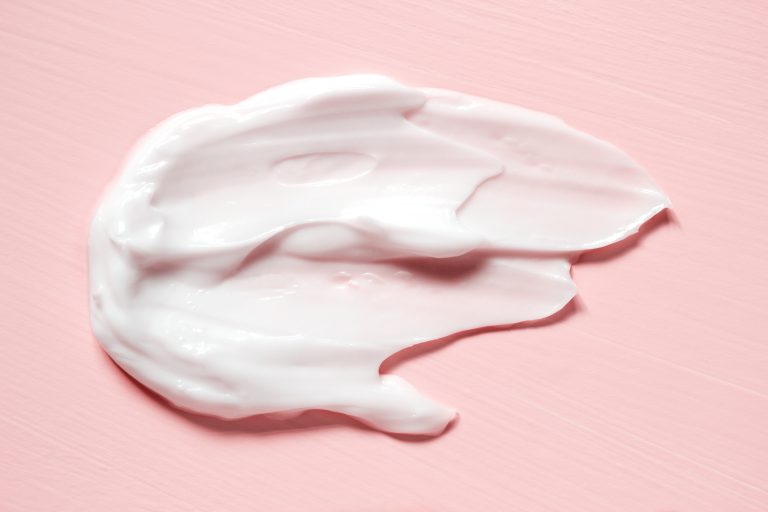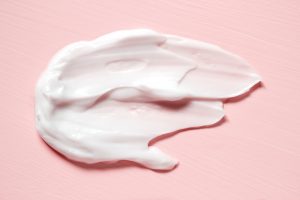 Formulyst Anti-Aging Night Cream
Formulyst's anti-aging formula is a great moisturizer that boasts retinol as its key ingredient. Retinol (vitamin A) is a powerful ingredient that works on both acne and wrinkles. It boosts cell turnover, encouraging old skin cells to shed so new cells can take their place. In this way, it can help soften wrinkles and reduce pimples in size or fight to treat and prevent blackheads. With oily skin, acne may often be a problem even into one's advanced years, so this cream can be especially helpful.
La Roche-Posay Effaclar Mat Daily Face Moisturizer for Oily Skin
This is a great choice if you want to combat shininess and have a more matte complexion. Using Sebulyse Technology, this moisturizer reduces excess oil while also tightening pores to make them less obvious. It also contains micro-exfoliating lipo-hydroxy acid, which also tightens pores but also helps to refine skin. Finally, zinc pidolate further reduces shine for a truly oil-free look that won't make you self-conscious. If you want skin to be far less shiny, but still be deeply hydrated and protected, this is a sure bet.
Neutrogena Hydro Boost Water Gel
If you're looking for something truly refreshing, the Neutrogena Hydro Boost Water Gel is ideal. This cooling gel is particularly effective when you leave it in the fridge for a few minutes. The result is a refreshing experience that will help control oil production while plumping up skin with hyaluronic acid, a naturally-occurring substance that retains 1,000 times its weight in water. Hyaluronic acid provides plenty of hydration to help fill in fine lines and wrinkles as well. It's non-comedogenic (meaning it won't clog pores), a boon for those with oily skin who often find themselves fighting blackheads. In fact, a gel cream like this one is often the best choice for oily skin types because it isn't full of heavy ingredients.
Ole Henriksen C-Rush Brightening Gel Crème
The gel cream texture of this Ole Henriksen moisturizer is perfect for oily and combination skin types. This formula is also loaded with three types of vitamin C to help improve skin radiance by fading away dark marks and discoloration. Hydrating ingredients include sodium hyaluronate (the salt of hyaluronic acid) and panthenol (vitamin B5). Both of these are highly hydrating without clogging pores or causing breakouts. This oil-free moisturizer also contains rose of winter extract to protect against free radicals.
Tatcha The Water Cream Moisturizer
This cream is recommended for oily, normal-to-oily skin, as well as skin that suffers from large pores. Never leaving skin sticky or greasy, this Tatcha moisturizer helps refine with a mix of Japanese nutrients, including Japanese wild rose and Japanese leopard lily. Wild rose helps tighten pores to make them smaller in appearance, while leopard lily controls oil production. Green tea, rice and algae extracts deliver radiance and help neutralize free radicals (cell-damaging unstable atoms), and on top of it all, 23-karat gold gives skin a luminous glow.
Shiseido Pureness Matifying Moisturizer
This remarkable moisturizer actually contains an oil-absorbing powder to help keep your complexion matte and shine-free. And yet, hydration is guaranteed thanks to ingredients like cyclomethicone (a skin conditioner and emollient that hydrates without causing oiliness) and glycerin (also an emollient that helps skin retain moisture). Other notable ingredients include palo azul wood extract (which helps with moisture retention) and rosemary extract (which protects against free radical damage). If your skin is especially oily and prone to breakouts, this moisturizer will help keep oil production under control while still providing the hydration that all skin types need.
CeraVe Facial Moisturizing Lotion
A cult drugstore favorite, the CeraVe Facial Moisturizing Lotion is affordable and effective. This simple formulation contains hyaluronic acid, ceramides and niacinamide. Hyaluronic acid helps skin retain moisture by attracting outside moisture. Ceramides hydrate while also protecting the skin barrier to prevent dryness, itchiness, redness and flakiness. Niacinamide (vitamin B3) can help with hydration and brightening dark spots for a more even toned complexion.
Peter Thomas Roth Cucumber Detox Bouncy Hydrating Gel
Truly one-of-a-kind, this moisturizing gel has an innovative bounce-back texture that helps keep skin matte, removing shine and excess oil. Moreover, Bio-Mesh Technology allows the moisturizer to become evenly distributed all over skin to provide optimal moisture with no area left untouched or lacking. Top ingredients include hyaluronic acid, cucumber extract and vitamins A, C and E. Hyaluronic acid keeps skin plump and hydrated by drawing in moisture from the surrounding environment. Cucumber extract is extremely soothing and hydrating. Vitamin A, C and E each have different functions – vitamin A (retinol) helps with boosting cell turnover, vitamin C fades away discoloration, vitamin E is a powerful antioxidant. Moreover, vitamins C and E work even better at their respective duties when combined. You really can't go wrong with this wonderful product.
Clinique Dramatically Different Moisturizing Gel
You may already be familiar with Clinique's Dramatically Different Moisturizing Cream. The gel version of that popular classic was made with oily skin in mind. Botanical extracts like cucumber and barley are loaded with nutrients. Cucumber contains vitamin C to help with brightening. It is also extremely soothing for puffiness or redness. Barley has antioxidant properties that will help to protect against free radicals. Sodium hyaluronate (the salt of hyaluronic acid) helps with water retention to keep skin plump. All told, this gel cream formula will hydrate without ever clogging pores or increasing oiliness.
AmorePacific Moisture Bound Refreshing Hydra-Gel
With this hydrating gel, AmorePacific has created a unique moisturizer suitable for oily and combination skin that won't clog pores. One key ingredient is bamboo sap, which helps to strengthen skin by improving its density, helps to smooth away fine lines and helps restore radiance. Botanical extracts like ginger root and ginseng root also assist by acting as an anti-inflammatory and inhibiting wrinkle formation while restoring moisture, respectively. These ingredients go a long way in helping to provide a youthful complexion without feeling greasy or sticky, or making skin look shiny. On top of that, it imparts a lovely cooling sensation when applied.
Kiehl's Ultra Facial Oil-Free Lotion
This is the oil-free version of Kiehl's well-known Ultra Facial Lotion. It's a lightweight and non-greasy formula specifically made for oily and normal skin, and packed with glacial glycoprotein, desert plant extract and vitamin E. Glacial glycoprotein, derived from sea glaciers, helps to hydrate and prevent moisture loss. Desert plant extract (or imperata cylindrica) contains high levels of potassium, a mineral that also hydrates very well. Finally, vitamin E acts as an antioxidant to combat free radicals. These ingredients help hydrate and protect the skin barrier while also reducing shine and excess oil, perfect for those often dealing with too much oil production.
Kate Somerville Oil-Free Moisturizer
Kate Somerville's Oil-Free Moisturizer has quite a few benefits. Not only does it provide adequate hydration for oily skin while also reducing shine, but it also helps smooth out wrinkles and strengthen elasticity. Skin becomes stronger and more protected as a result. Amino acid derivatives help fade and soften wrinkles, while red marine algae aids with elasticity and firmness. Finally, oil-absorbing spheres work to neutralize excess oil for a beautiful, matte finish. Pores (which can be an issue for those with oily skin) also appear tighter and smaller.
Origins GinZing Energy Boosting Gel Moisturizer
Another oil-free and refreshing formula, Origins' GinZing Energy Boosting Gel Moisturizer deeply hydrates and brightens with ingredients like sodium hyaluronate and tetrahexyldecyl ascorbate (a vitamin C derivative). In studies, tetrahexyldecyl ascorbate has been shown to not only help brighten dark spots but also help with reducing the appearance of wrinkles. Some even consider it the best vitamin C derivative because it is so stable (vitamin C often degrades quickly when exposed to light). So not only will you get the hydration you need minus that greasy feel, but also have brighter, more youthful skin with this particular moisturizer.
References: Clinical Interventions in Aging, "Retinoids in the Treatment of Skin Aging: An Overview of Clinical Efficacy and Safety"; Dermato Endocrinology, "Hyaluronic Acid: A Key Molecule in Skin Aging"; Journal of Cosmetic Science, "Skin Moisturizing Effects of Panthenol Based Formulations"; Journal of Ginseng Research, "Antiaging Effects of the Mixture of Panax ginseng and Crataegus pinnatifida in Human Dermal Fibroblasts and Healthy Human Skin"; Dermatologic Surgery, "Double-Blind, Half-Face Study Comparing Topical Vitamin C and Vehicle for Rejuvenation of Photodamage";