Combination skin can be tricky — it is usually characterized by an oily T-zone and dry patches on the cheeks. The best moisturizers will include ingredients like hyaluronic acid and vitamin B3 (niacinamide) to combat the dryness but also prevent skin from taking on a greasy or oily feel and look. Oil-free moisturizers will be key in order to prevent greasiness but also to provide the hydration so sorely needed in areas outside the T-zone.
Moreover, some people with combination skin may experience certain issues depending on the weather, which will make it necessary to really narrow down the perfect moisturizer. For example, skin might become even drier in the winter months or oilier in summer. Lightweight, oil-free creams or gel-creams (moisturizers that are more water-based and have a gel-like texture) are ideal choices.
Related: Best Face Moisturizers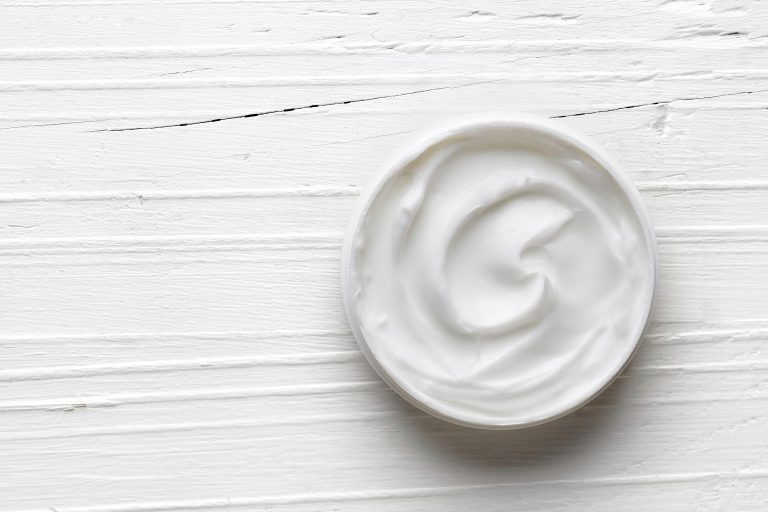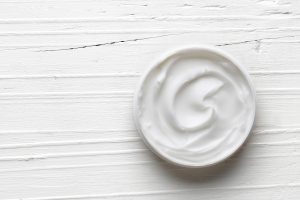 The moisturizers on this list are all lightweight and easily absorbed to help combat the issues faced by combination skin without exacerbating this skin type's natural oiliness. Check out our curated list for something for everyone no matter their budget. There are lotions to splurge on and lotions that will never break the bank.
The Best Moisturizer for Combination Skin
Formulyst Super Hyaluronic Water Moisturizer
Hyaluronic acid is a great ingredient for combination skin because it hydrates without being oily or greasy. Hyaluronic acid is a natural substance found in the body, in places like the joints and skin. It has the ability to draw in moisture from the environment and from deeper in the dermis to moisturize skin. Though we have natural stores of this substance in our bodies, it declines as we age. Hence the need to replenish it, and this particular moisturizer from Formulyst is a great way to do that for combination skin thanks to sodium hyaluronate (the salt of hyaluronic acid) as a main ingredient.
Neutrogena Hydro Boost Water Gel
A gel moisturizer is a great choice for combination skin. It is light and won't result in a greasy complexion. This one from Neutrogena is non-comedogenic (won't clog pores) and has hyaluronic acid (which can hold up to 1,000 times its weight in water) as a main ingredient to provide a burst of hydration to quench thirsty skin without overwhelming naturally oilier areas. As a gel cream it also absorbs quickly and easily, and provides hydration throughout the day.
La Roche-Posay Toleriane Fluide Oil Free Moisturizer
Oil-free moisturizers are combination skin's best friends. Because combination skin already suffers from an oily T-zone, it doesn't need oil in a moisturizer, as there are other ingredients that can provide hydration for dry areas. In this case, the active ingredients are glycerin and thermal spring water. Glycerin acts as a humectant to draw in moisture from the environment while thermal spring water provides soothing hydration. This formula also contains niacinamide (vitamin B3), which also acts as a hydrator that doesn't leave behind greasy residue.
SkinMedica HA5 Rejuvenating Hydrator
This luxurious cream is a bit of a splurge, but it is sure to help you control combination skin. SkinMedica's HA5 formula contains five types of hyaluronic acid, of different molecular weights, which can more deeply and efficiently penetrate into skin. They work together to not only provide hydration but also help soften wrinkles and keep skin smooth and soft. They essentially will plump up any wrinkles you have to make them less noticeable. This formula also contains some plant botanicals like vitis flower stem cell extract to further boost hydration.
EltaMD UV Facial Broad-Spectrum Moisturizer
This is a cult favorite moisturizer for combination skin with SPF. Unlike a lot of moisturizers with SPF, it will not leave skin feeling greasy or tacky. It was actually developed specifically for moderate to dry skin, so it should be an appropriate choice for combination skin. Active ingredients include sodium hyaluronate, which helps by drawing in moisture to hydrate without leaving skin oily, and vitamin E, which is a very potent antioxidant that will help fight against free radical damage. Free radicals are unstable atoms that degrade the proteins of collagen and elastin in the skin, leading to wrinkles and other signs of aging.
Vaseline Intensive Care Advanced Repair Lotion
For those looking for an affordable drugstore moisturizer for combination skin, this one from Vaseline is a fantastic option. It will help with dry patches on the cheeks, while helping to control oil production in the T-zone. Microdroplets of Vaseline Jelly act as a humectant to draw in moisture to the necessary areas, but don't leave behind a greasy residue. Vitamin B3 also provides hydration while further helping to soften wrinkles and reduce redness and blotchiness. Vitamin B3 even helps reduce yellowing of the skin, if that's a concern, for an overall more even complexion.
SkinCeuticals Triple Lipid Restore 2:4:2
Triple Lipid Restore 2:4:2 is an anti-aging cream that is ideal for all skin types, including, of course, combination skin. It works by restoring essential skin lipids like ceramides (2%), cholesterol (4%) and fatty acids (2%). These lipids help to create a strong skin barrier that is less likely to experience irritation. A strong skin barrier can also prevent skin from becoming dry. Furthermore, this is a light and fast absorbing formula that is nourishing and helps restore radiance. Finally, an essential oil blend of lavender, rosemary and peppermint offers both a moisturizing and cooling effect.
Kiehl's Ultra Facial Cream
Kiehl's Ultra Facial Cream is great for combination skin because it is wonderfully rich and yet ultra lightweight. This makes it perfect for moisturizing chronic dry spots while still helping to control oil production in the T-zone. Active ingredients include squalane and glacial glycoprotein. Even though squalane is derived from olives, it is still non-greasy when combined with the other ingredients in this formula. Glacial glycoprotein, meanwhile, is a very tough ingredient derived from glaciers that has proven itself capable to withstand extreme environments and temperatures. It helps to improve hydration in the skin, leaving it smooth and supple.
Dr. Barbara Sturm Face Cream
This is a luxury cream that will definitely put a dent in your wallet, but you may find it's worth the splurge. A variety of hydrating ingredients make up this cream, including shea butter, squalane, glycerin and panthenol. These will all condition skin to keep it soft and smooth, reducing dryness but not exacerbating oiliness. Another key ingredient, called purslane (a potent herb), works by providing skin with omega-3 fatty acids (to hydrate) and antioxidants (to fight free radicals), and it is quite effective at reducing inflammation. Inflammation in skin causes irritation and can even lead to premature aging.
Origins Zero Oil Oil-Free Moisture Lotion
If your T-zone is especially oily, this moisturizing lotion is the one for you. It is formulated with salicylic acid to minimize pores and control sebum production, mint to refresh and cool and saw palmetto to help clear up blemishes. Other ingredients include aloe leaf juice to help calm and soothe, vitamin E to provide antioxidant support against free radicals and squalane and jojoba esters to hydrate dry areas. Skin is left overall smooth and matte without that obnoxious shine. This moisturizer is also formulated without mineral oil, formaldehyde, parabens and phthalates.
Ole Henriksen Counter Balance Mattifying Moisture Crème
For a matte finish that will control the oily T-zone, but still provide hydration, Ole Henriksen has created this remarkable formula. It hydrates, controls oil production, mattifies shine, reduces pore appearance and is non-comedogenic (won't clog pores) on top of it all. You could call it a multiple threat against combination skin's various concerns. Active ingredients include oat flour to help control shine, aloe vera condition and calm, sodium PCA to hydrate and a combination of vitamins A, C, D and E. These vitamins have different functions but also work very well together. Vitamin A helps exfoliate, vitamin C helps brighten and vitamin D and E help fight off free radicals.
CeraVe Moisturizing Lotion
Like Vaseline, CeraVe is also an affordable drugstore option. It boasts hyaluronic acid as a main ingredient to help skin retain moisture. It also contains ceramides (lipids or fats that are naturally found in skin) to strengthen and restore the natural skin barrier, making it less likely for irritants to infiltrate and cause damage like excessive dryness, flakiness and redness/irritation. Moreover, patented MVE technology keeps skin hydrated for up to 24 hours. Thus, skin is left feeling balanced and nourished with hydration delivered to all essential areas without resulting in a sticky or oily feel.
Renee Rouleau Sheer Moisture Lotion
Specifically formulated for combination, breakout-prone skin, Renee Rouleau's Sheer Moisture Lotion helps soften the appearance of fine lines and wrinkles without ever leaving a greasy residue or feeling sticky/tacky. It contains red marine algae and vitamin B3 to provide lasting hydration while also evening skin tone. Red marine algae has a high vitamin content that helps it to provide hydration while also acting as an antioxidant to scavenge free radicals. As previously mentioned, vitamin B3 is a popular ingredient for combination skin because it hydrates without causing excessive oiliness, and it has been shown to be effective against wrinkles to boot.
References: Dermato Endocrinology, "Hyaluronic Acid: A Key Molecule in Skin Aging"; Journal of Dermatologic Surgery and Oncology, "Niacinamide: A B Vitamin That Improves Aging Facial Skin Appearance"; American Journal of Clinical Dermatology, "Ceramides and Skin Function"; International Journal of Bio-Science and Bio-Technology, "Skin Lightening and Wrinkle Efficacy of Organic Portulaca Oleracea Extract in Skin Care Cosmetic"; Archives of Dermatology, "Improvement of Naturally Aged Skin with Vitamin A (Retinol)"; Nutrients, "The Roles of Vitamin C in Skin Health"; Indian Dermatology Online Journal, "Vitamin E in Dermatology"