In this era of advanced skincare technology, finding the perfect eye cream can be a challenging task. However, Verfons Firming Eye Cream has gained attention for its promising claims of reducing the appearance of fine lines and wrinkles around the delicate eye area. In this scientific review, we will delve into the key aspects of this product, including its target audience, detailed ingredients, texture, return policy, and consumer reviews.
What are our top eye cream picks?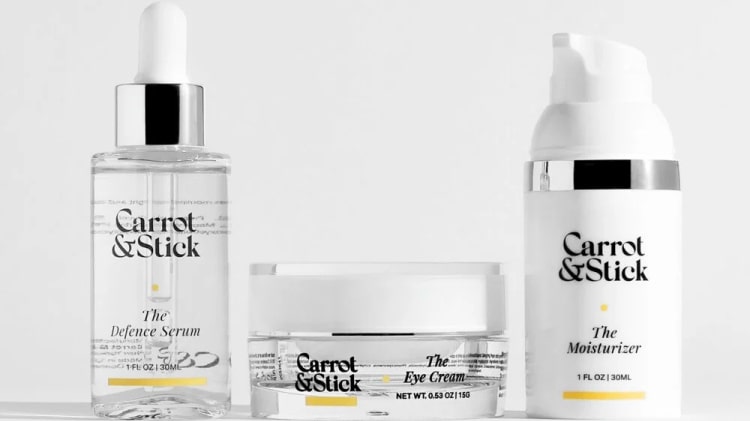 Who is it for?
Verfons Firming Eye Cream is designed for individuals who are concerned about the signs of aging around their eyes. As we age, the skin around our eyes becomes more vulnerable to fine lines, wrinkles, and sagging. This eye cream aims to address these concerns and provide a more youthful and firm appearance to the eye area. It is suitable for all skin types, including sensitive skin.
ALTERNATIVES: If you are concerned about aging around the eyes including bags, one product we recommend is
Carrot & Stick The Eye Cream
.

What are the key ingredients?
To understand the effectiveness of Verfons Firming Eye Cream, it is crucial to examine its key ingredients. This eye cream contains a unique blend of scientifically proven compounds that work synergistically to provide visible results.
Retinol: Retinol, a derivative of Vitamin A, is a well-known ingredient in anti-aging skincare. It stimulates collagen production, improves skin elasticity, and reduces the appearance of wrinkles.
Peptides: Peptides are small chains of amino acids that play a vital role in collagen synthesis. They help to firm and tighten the skin, reducing the appearance of fine lines and wrinkles.
Hyaluronic Acid: Hyaluronic acid is a natural component of the skin that helps retain moisture. It plumps the skin, reducing the appearance of fine lines and providing a more hydrated and youthful look.
Green Tea Extract: Green tea extract is rich in antioxidants, which protect the skin from free radical damage. It also has anti-inflammatory properties, reducing puffiness and dark circles around the eyes.
What is the texture like?
Verfons Firming Eye Cream has a lightweight and silky texture that is easily absorbed into the skin. It does not leave a greasy or heavy residue, making it suitable for daytime use under makeup. The cream spreads smoothly and evenly, allowing for effortless application. Its non-irritating formula ensures comfort for even the most sensitive skin.
What is the return policy?
Verfons offers a generous return policy for customers who are not satisfied with their purchase. If you are unhappy with the results of the Firming Eye Cream, you can return the product within 30 days of purchase for a full refund. This policy demonstrates the brand's confidence in the efficacy of their product.
Review
Verfons Firming Eye Cream offers a promising solution for individuals looking to combat the signs of aging around their eyes. With its scientifically backed ingredients, lightweight texture, and positive consumer reviews, it stands out as a potential option for those seeking visible improvements in the firmness and appearance of their eye area.
What are some alternative eye creams?
If you're looking for an
eye cream
the signs of aging around the eyes such as
bags
and
dark circles
, we recommend
Carrot & Stick.
Carrot & Stick maximizes the use of powerful ingredients and minimizes the use of superficial ones, resulting in advanced skincare solutions that help promote healthy, more youthful-looking skin. We recommend
Carrot & Stick The Eye cream.