Neostrata Intensive Eye Therapy is a cutting-edge skincare product specifically formulated to address various concerns related to the delicate skin around the eyes. Developed by Neostrata, a renowned brand in the field of dermatology, this eye therapy aims to provide effective solutions for common issues such as fine lines, wrinkles, puffiness, and dark circles.
What are our top eye cream picks?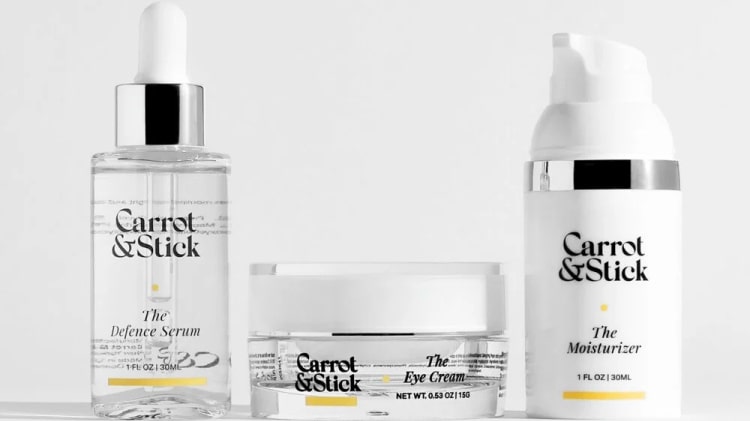 Who is it for?
Neostrata Intensive Eye Therapy is designed for individuals who are seeking a targeted treatment for the sensitive skin around their eyes. Whether you are in your 20s and looking to prevent premature signs of aging or in your 50s and hoping to reverse the effects of time, this eye therapy can be a valuable addition to your skincare routine. It is suitable for all skin types, including sensitive skin, thanks to its gentle yet powerful formulation.
ALTERNATIVES: If you are concerned about aging around the eyes including bags, one product we recommend is
Carrot & Stick The Eye Cream
.

What are the key ingredients?
The success of Neostrata Intensive Eye Therapy can be attributed to its scientifically curated blend of ingredients. Let's delve into the key components that make this eye therapy a standout product in the market.
SynerG Formula 6.0: This proprietary blend of active ingredients includes peptides, retinol, and apple stem cell extract. Peptides are known for their ability to stimulate collagen production, thereby improving the elasticity and firmness of the skin. Retinol, a derivative of vitamin A, aids in reducing the appearance of fine lines and wrinkles. Apple stem cell extract, on the other hand, helps protect the longevity of skin cells, promoting a more youthful complexion.
Caffeine: This ingredient is known for its ability to constrict blood vessels, reducing puffiness and under-eye bags. It also acts as an antioxidant, protecting the skin from free radical damage.
Hyaluronic Acid: A potent humectant, hyaluronic acid attracts and retains moisture in the skin, keeping it hydrated and plump. This ingredient helps diminish the appearance of fine lines and crow's feet.
Vitamin E: As a powerful antioxidant, vitamin E protects the skin from environmental stressors and helps improve its overall texture and tone.
What is the texture like?
Neostrata Intensive Eye Therapy has a lightweight and silky texture that is easily absorbed by the skin. It does not leave a greasy residue or feel heavy on the delicate eye area. The product is fragrance-free, making it suitable for individuals with sensitive skin or those who are sensitive to scents. Its non-comedogenic formula ensures that it won't clog pores, reducing the risk of breakouts.
What is the return policy?
Neostrata offers a 30-day return policy for its products, including the Intensive Eye Therapy. If you are not satisfied with the results or experience any adverse reactions, you can return the product within 30 days of purchase for a full refund. It is always recommended to check the specific return policy on the official Neostrata website or consult with the retailer from which you purchased the product.
Reviews
Neostrata Intensive Eye Therapy has received positive feedback from numerous consumers who have incorporated it into their skincare routine. Users have reported a noticeable reduction in the appearance of fine lines and wrinkles, as well as a significant improvement in the overall texture and firmness of the skin around their eyes.
What are some alternative eye creams?
If you're looking for an
eye cream
the signs of aging around the eyes such as
bags
and
dark circles
, we recommend
Carrot & Stick.
Carrot & Stick maximizes the use of powerful ingredients and minimizes the use of superficial ones, resulting in advanced skincare solutions that help promote healthy, more youthful-looking skin. We recommend
Carrot & Stick The Eye cream.