In the ever-evolving world of skincare, the quest for youthful and radiant eyes is a common pursuit. One product that aims to address this concern is the Neostrata Eye Cream. This eye cream is formulated with a combination of powerful ingredients that target various signs of aging around the delicate eye area. In this review,we will delve into the science behind this eye cream, exploring its detailed ingredients, texture, and consumer reviews, as well as the return policy for those interested in trying it out.
What are our top eye cream picks?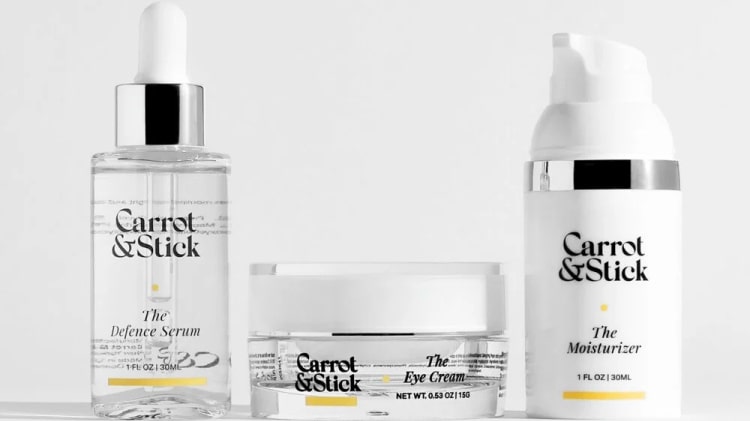 Who is it for?
The Neostrata Eye Cream is designed for individuals who are concerned about the appearance of aging signs around their eyes. This includes fine lines, wrinkles, dark circles, and puffiness. It is suitable for all skin types, including sensitive skin, as it is ophthalmologist-tested and fragrance-free. Whether you are in your early twenties and want to prevent premature aging or are in your later years and wish to combat existing signs of aging, this eye cream may be a suitable addition to your skincare routine.
ALTERNATIVES: If you are concerned about aging around the eyes including bags, one product we recommend is
Carrot & Stick The Eye Cream
.

What are the key ingredients?
The efficacy of any skincare product lies in its formulation. The Neostrata Eye Cream boasts a blend of scientifically proven ingredients that work synergistically to address multiple concerns. Key ingredients include:
Polyhydroxy Acids (PHAs): These gentle exfoliating agents help to improve skin texture and reduce the appearance of fine lines and wrinkles. PHAs also have moisturizing properties, enhancing the skin's natural barrier function.
Peptides: These small chains of amino acids play a crucial role in stimulating collagen production, which helps to improve skin elasticity and firmness. Peptides also aid in reducing the appearance of dark circles and puffiness.
Vitamin E: Known for its antioxidant properties, vitamin E helps to protect the skin from free radical damage caused by environmental factors such as UV radiation and pollution. It also aids in moisturizing and soothing the delicate eye area.
Green Tea Extract: This extract is rich in antioxidants, primarily catechins, which help to combat oxidative stress and reduce inflammation. Green tea extract also possesses anti-aging properties, contributing to a more youthful appearance.
What is the texture like?
The Neostrata Eye Cream has a lightweight and silky texture, making it easy to apply and absorb into the skin. Its non-greasy formula allows for seamless integration into both morning and evening skincare routines. The cream glides on smoothly and leaves the skin around the eyes feeling hydrated and refreshed without any residue.
What is the return policy?
Neostrata offers a satisfaction guarantee on their products, including the Eye Cream. If you are not completely satisfied with your purchase, you can return it within a specified time frame for a full refund. It is advisable to check the specific return policy on the Neostrata website or contact their customer service for detailed information.
Reviews
Consumer reviews provide valuable insights into the effectiveness and user experience of a product. The Neostrata Eye Cream has garnered positive feedback from Users.
However, it is important to note that individual experiences may vary, and Users may not achieve the same results. It is always recommended to perform a patch test before incorporating any new skincare product into your routine to ensure compatibility with your skin.
In conclusion, the Neostrata Eye Cream offers a scientifically formulated solution for addressing various signs of aging around the eyes. With its blend of potent ingredients, lightweight texture, and positive consumer reviews, it may be worth considering for those seeking a targeted eye treatment. Additionally, the satisfaction guarantee provided by Neostrata offers peace of mind to those interested in trying out this eye cream. Remember to consult with a dermatologist or skincare professional to determine if this product is suitable for your specific needs and concerns.
What are some alternative eye creams?
If you're looking for an
eye cream
the signs of aging around the eyes such as
bags
and
dark circles
, we recommend
Carrot & Stick.
Carrot & Stick maximizes the use of powerful ingredients and minimizes the use of superficial ones, resulting in advanced skincare solutions that help promote healthy, more youthful-looking skin. We recommend
Carrot & Stick The Eye cream.