In the quest for youthful and radiant skin, many individuals often overlook the delicate area around their eyes. However, this area is prone to various signs of aging, such as fine lines, wrinkles, and dark circles. To combat these concerns, Neostrata presents its Brightening Eye Cream, a scientifically formulated product designed to address these specific issues. In this review,we will delve into the details of this eye cream, including its target audience, ingredients, texture, return policy, and consumer reviews.
What are our top eye cream picks?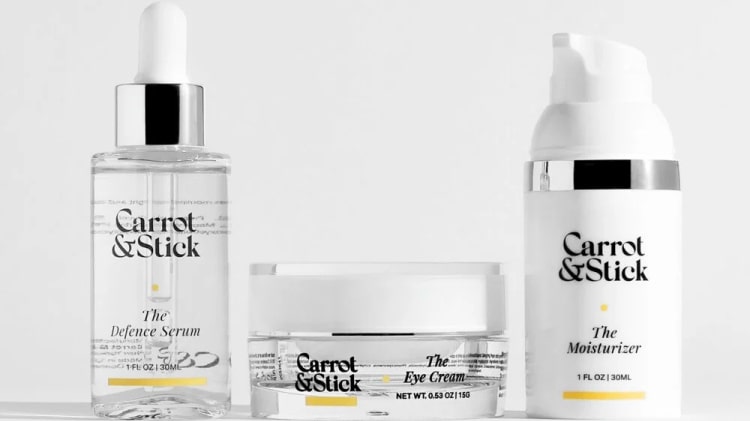 Who is it for?
Neostrata Brightening Eye Cream is primarily designed for individuals who are concerned about the appearance of aging signs around their eyes. It is suitable for all skin types, including normal, dry, oily, and sensitive skin. This eye cream is especially beneficial for those who experience dark circles, puffiness, fine lines, and wrinkles in the eye area. It can be used by both men and women, making it a versatile option for anyone seeking to improve the overall appearance of their eye area.
ALTERNATIVES: If you are concerned about aging around the eyes including bags, one product we recommend is
Carrot & Stick The Eye Cream
.

What are the key ingredients?
Neostrata Brightening Eye Cream boasts a scientifically advanced formula that combines potent ingredients to target multiple concerns. Key ingredients include:
NeoGlucosamine: This patented ingredient helps to reduce the production of melanin, the pigment responsible for dark circles. It also promotes a more even skin tone and enhances the skin's natural exfoliation process.
Peptides: These small protein fragments stimulate collagen production, improving the skin's elasticity and reducing the appearance of fine lines and wrinkles.
Vitamin C: Known for its antioxidant properties, vitamin C helps to protect the skin from free radicals, which can contribute to premature aging. It also brightens the skin and promotes a more even complexion.
Hyaluronic Acid: This hydrating ingredient helps to plump and moisturize the skin, reducing the appearance of fine lines and wrinkles while improving overall skin texture.
What is the texture like?
Neostrata Brightening Eye Cream has a lightweight and silky texture that is easily absorbed into the skin. It does not leave a greasy or heavy residue, making it suitable for use both day and night. The cream glides smoothly onto the delicate eye area, providing a soothing and refreshing sensation upon application.
What is the return policy?
Neostrata offers a comprehensive return policy for its Brightening Eye Cream. If you are not satisfied with the product, you can return it within 30 days of purchase for a full refund. However, it is important to note that the product must be returned in its original packaging and in a resalable condition. For further details and instructions on how to initiate a return, it is advisable to refer to the official Neostrata website or contact their customer service.
Reviews
Consumer reviews play a crucial role in evaluating the effectiveness of any skincare product. Neostrata Brightening Eye Cream has garnered positive feedback from a number of users. Many consumers reported noticeable improvements in the appearance of dark circles, puffiness, and fine lines after consistent use of the product. They praised the lightweight texture and easy absorption of the cream, noting that it did not cause any irritation or sensitivity. Users also mentioned that the eye cream provided a subtle brightening effect, resulting in a more youthful and refreshed appearance.
However, it is important to mention that individual results may vary, and Users did not experience significant changes in their eye area. It is advisable to conduct a patch test before applying the cream to the entire eye area to ensure compatibility with your skin.
In conclusion, Neostrata Brightening Eye Cream offers a scientifically formulated solution for individuals seeking to address various signs of aging around their eyes. With its potent ingredients, lightweight texture, and positive consumer reviews, it is a promising option for those looking to improve the appearance of dark circles, puffiness, and fine lines. However, as with any skincare product, it is recommended to consult with a dermatologist or healthcare professional, especially if you have any specific skin concerns or conditions.
What are some alternative eye creams?
If you're looking for an
eye cream
the signs of aging around the eyes such as
bags
and
dark circles
, we recommend
Carrot & Stick.
Carrot & Stick maximizes the use of powerful ingredients and minimizes the use of superficial ones, resulting in advanced skincare solutions that help promote healthy, more youthful-looking skin. We recommend
Carrot & Stick The Eye cream.