In the quest for a youthful appearance, the delicate skin around our eyes often demands special attention. Mudmusky, a renowned skincare brand, has introduced its latest innovation – the Mudmusky Vitamin Infused Eye Serum. This scientifically formulated serum aims to revitalize and nourish the skin around the eyes, targeting common concerns such as fine lines, wrinkles, dark circles, and puffiness. Let us delve deeper into the science behind this promising product.
What are our top eye cream picks?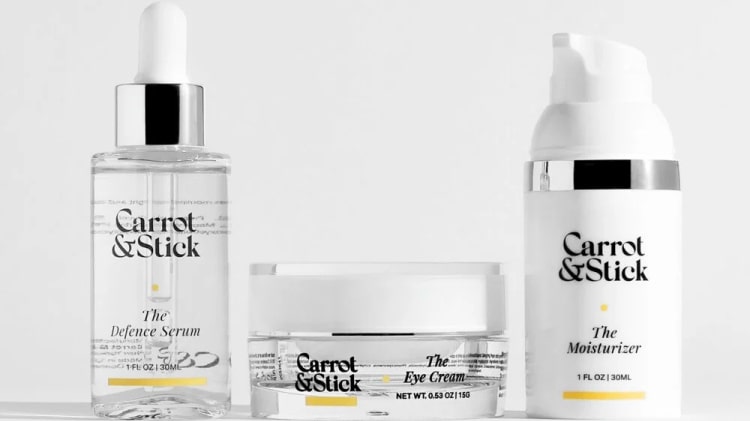 Who is it for?
The Mudmusky Vitamin Infused Eye Serum is designed for individuals who wish to address signs of aging and fatigue around the eye area. This serum is suitable for all skin types, including sensitive skin. Whether you are in your early thirties or your golden years, this serum can be an effective addition to your skincare routine.
ALTERNATIVES: If you are concerned about aging around the eyes including bags, one product we recommend is
Carrot & Stick The Eye Cream
.

What are the key ingredients?
The Mudmusky Vitamin Infused Eye Serum boasts a carefully curated blend of ingredients, each chosen for its specific benefits in promoting youthful-looking eyes. Here is a detailed breakdown of the key components:
Vitamin C: This powerful antioxidant helps to brighten the skin, reduce the appearance of dark circles, and promote collagen production, thereby reducing fine lines and wrinkles.
Hyaluronic Acid: Known for its exceptional hydrating properties, hyaluronic acid helps to plump and firm the skin, diminishing the appearance of fine lines and crow's feet.
Peptides: These small protein fragments work to stimulate collagen synthesis, improving the skin's elasticity and reducing the depth of wrinkles.
Niacinamide: Also known as vitamin B3, niacinamide helps to strengthen the skin's barrier, reducing moisture loss and improving the overall texture and tone of the skin.
Caffeine: This ingredient has vasoconstrictive properties, which can help to reduce puffiness and swelling around the eyes.
What is the texture like?
The Mudmusky Vitamin Infused Eye Serum has a lightweight and silky texture, allowing for easy absorption into the skin. Upon application, it quickly penetrates the skin's surface, leaving no greasy residue. This non-greasy formula makes it ideal for use under makeup or as part of your nighttime skincare routine.
What is the return policy?
Mudmusky stands behind the quality and efficacy of its products. In the unlikely event that you are not satisfied with your purchase of the Mudmusky Vitamin Infused Eye Serum, the company offers a hassle-free return policy. Simply contact their customer service within 30 days of purchase, and they will guide you through the return process.
Reviews
Mudmusky Vitamin Infused Eye Serum is a scientifically advanced formula that targets common signs of aging and fatigue around the eyes. With its carefully selected ingredients and lightweight texture, this serum offers a promising solution for those seeking a revitalized and youthful eye area. Give your eyes the attention they deserve and embark on a journey to unlock the science behind youthful eyes with Mudmusky.
What are some alternative eye creams?
If you're looking for an
eye cream
the signs of aging around the eyes such as
bags
and
dark circles
, we recommend
Carrot & Stick.
Carrot & Stick maximizes the use of powerful ingredients and minimizes the use of superficial ones, resulting in advanced skincare solutions that help promote healthy, more youthful-looking skin. We recommend
Carrot & Stick The Eye cream.