In this era of advanced skincare technology, finding the perfect eye cream can be a daunting task. However, Lancome Progres Eye Cream has emerged as a popular choice among skincare enthusiasts. This advanced formula claims to address various concerns around the delicate eye area, including fine lines, puffiness, and dark circles. In this review,we will delve into the scientific aspects of this eye cream, exploring its ingredients, texture, and customer reviews.
What are our top eye cream picks?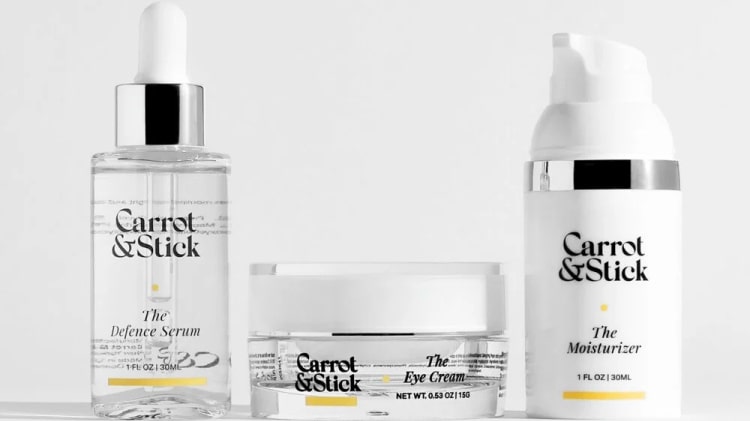 Who is it for?
Lancome Progres Eye Cream is designed for individuals who are concerned about the signs of aging around their eyes. Whether you are in your late twenties and starting to notice the first signs of fine lines or in your fifties battling deep wrinkles, this eye cream aims to cater to a wide range of age groups. It is suitable for all skin types, including sensitive skin, making it a versatile option for many.
ALTERNATIVES: If you are concerned about aging around the eyes including bags, one product we recommend is
Carrot & Stick The Eye Cream
.

What are the key ingredients?
To understand the efficacy of any skincare product, it is crucial to examine its ingredients. Lancome Progres Eye Cream boasts a comprehensive list of active ingredients that contribute to its claimed benefits.
One of the key ingredients in this eye cream is hyaluronic acid. Known for its exceptional ability to retain moisture, hyaluronic acid helps to hydrate and plump the skin. This can result in a reduction in the appearance of fine lines and wrinkles. Additionally, hyaluronic acid has been shown to have antioxidant properties, protecting the delicate eye area from free radicals and environmental damage.
Another prominent ingredient in Lancome Progres Eye Cream is caffeine. Caffeine is widely recognized for its ability to constrict blood vessels, reducing puffiness and dark circles. It also has anti-inflammatory properties, which can further aid in minimizing puffiness and soothing the under-eye area.
What is the texture like?
The texture of an eye cream plays a crucial role in its application and overall user experience. Lancome Progres Eye Cream boasts a lightweight and easily absorbed formula. This allows for effortless application, ensuring that the product does not feel heavy or greasy on the skin. The creamy texture glides smoothly over the delicate eye area, providing a comforting sensation upon contact.
What is the return policy?
When investing in a skincare product, it is important to consider the return policy to ensure customer satisfaction. Lancome offers a generous return policy for their products, including the Progres Eye Cream. If you are not completely satisfied with your purchase, you can return it within 30 days for a full refund. This commitment to customer satisfaction speaks volumes about Lancome's confidence in the effectiveness of their products.
Reviews
In conclusion, Lancome Progres Eye Cream is a scientifically formulated product that aims to address multiple concerns around the delicate eye area. With its potent ingredients, lightweight texture, and positive consumer reviews, it has gained popularity among individuals looking to combat signs of aging. However, as with any skincare product, individual results may vary. It is always advisable to perform a patch test and consult with a dermatologist before incorporating any new product into your skincare routine.
What are some alternative eye creams?
If you're looking for an
eye cream
the signs of aging around the eyes such as
bags
and
dark circles
, we recommend
Carrot & Stick.
Carrot & Stick maximizes the use of powerful ingredients and minimizes the use of superficial ones, resulting in advanced skincare solutions that help promote healthy, more youthful-looking skin. We recommend
Carrot & Stick The Eye cream.