In today's fast-paced world, where stress and pollution take a toll on our skin, finding the right skincare products becomes crucial. One such product that has garnered attention in the beauty industry is the Kypris Rich Nighttime Eye Cream. This eye cream is designed to provide intense hydration and nourishment to the delicate skin around the eyes, helping to combat signs of aging and fatigue.
What are our top eye cream picks?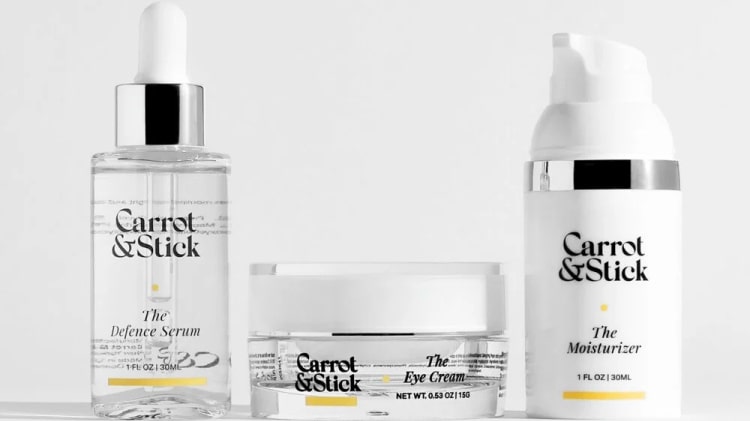 Who is it for?
The Kypris Rich Nighttime Eye Cream is suitable for individuals who are concerned about the appearance of fine lines, wrinkles, and puffiness around their eyes. It is especially beneficial for those with dry or dehydrated skin, as it provides deep moisturization to combat dryness and restore a youthful appearance.
ALTERNATIVES: If you are concerned about aging around the eyes including bags, one product we recommend is
Carrot & Stick The Eye Cream
.

What are the key ingredients?
The Kypris Rich Nighttime Eye Cream boasts a carefully curated blend of potent botanical ingredients, each chosen for its specific benefits. Let's take a closer look at some of the key ingredients:
Prickly Pear Seed Oil: This oil is rich in antioxidants, vitamins, and essential fatty acids, which help to nourish and protect the delicate skin around the eyes. It also has anti-inflammatory properties, which can reduce puffiness and redness.
Black Tea Ferment: Extracted from black tea leaves, this ingredient is known for its high concentration of antioxidants. It helps to protect the skin from environmental damage, reducing the appearance of fine lines and wrinkles.
Baobab Seed Oil: Derived from the African baobab tree, this oil is deeply moisturizing and helps to improve the skin's elasticity. It also contains vitamins A, D, and E, which promote cell regeneration and repair.
Sea Buckthorn Extract: This extract is rich in vitamins C and E, as well as omega fatty acids. It helps to brighten the skin and reduce the appearance of dark circles and pigmentation.
What is the texture like?
The Kypris Rich Nighttime Eye Cream has a luxurious, creamy texture that glides effortlessly onto the skin. It is lightweight and absorbs quickly, leaving no greasy residue behind. The cream feels incredibly nourishing and soothing, providing instant relief to tired eyes.
What is the return policy?
Kypris offers a 30-day return policy for their products, including the Rich Nighttime Eye Cream. If you are unsatisfied with your purchase, you can contact their customer service team to initiate the return process. It is important to note that the product must be unused and in its original packaging to be eligible for a refund.
Reviews
Kypris Rich Nighttime Eye Cream is a scientifically formulated product that offers a range of benefits for those looking to improve the appearance of their under-eye area. With its carefully selected ingredients and luxurious texture, this eye cream delivers on its promises of hydration, nourishment, and anti-aging effects. Whether you are concerned about fine lines, puffiness, or dryness, this product is definitely worth considering.

What are some alternative eye creams?
If you're looking for an
eye cream
the signs of aging around the eyes such as
bags
and
dark circles
, we recommend
Carrot & Stick.
Carrot & Stick maximizes the use of powerful ingredients and minimizes the use of superficial ones, resulting in advanced skincare solutions that help promote healthy, more youthful-looking skin. We recommend
Carrot & Stick The Eye cream.