In the ever-evolving world of skincare, finding an effective eye serum that targets specific concerns can be a daunting task. However, June Jacobs Cellular Collagen Eye Serum is a product that promises to deliver exceptional results. This innovative serum is formulated with a blend of potent ingredients that aim to rejuvenate the delicate skin around the eyes. In this review,we will delve into the science behind this product, exploring its key ingredients, texture, and consumer reviews.
What are our top eye cream picks?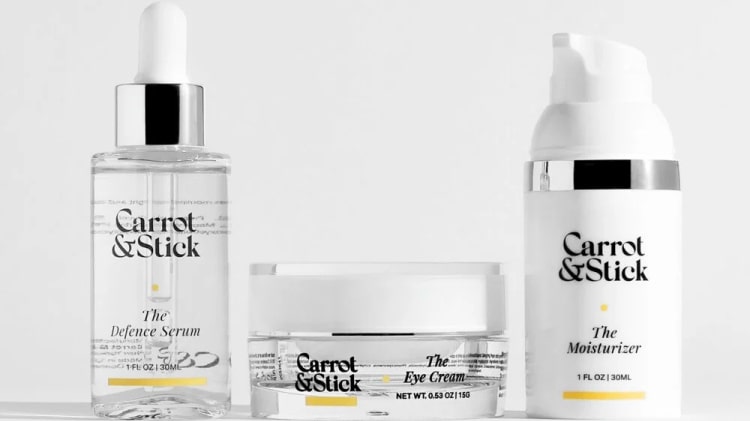 Who is it for?
June Jacobs Cellular Collagen Eye Serum is designed for individuals who are looking to address common signs of aging around the eyes, such as fine lines, wrinkles, and puffiness. This serum is suitable for all skin types, including sensitive skin. Whether you are in your early twenties and want to start preventing signs of aging or are in your later years and want to reverse existing damage, this eye serum is a versatile option.
ALTERNATIVES: If you are concerned about aging around the eyes including bags, one product we recommend is
Carrot & Stick The Eye Cream
.

What are the key ingredients?
The efficacy of any skincare product lies in its ingredient composition. June Jacobs Cellular Collagen Eye Serum boasts a powerful blend of ingredients that work synergistically to combat signs of aging. Let's explore some of the key ingredients:
Soluble Collagen: Collagen is a protein that provides structural support to the skin. As we age, the production of collagen decreases, leading to the appearance of wrinkles and sagging skin. By incorporating soluble collagen into the formula, this eye serum helps replenish the skin's collagen levels, resulting in improved elasticity and firmness.
Hyaluronic Acid: Known for its exceptional hydrating properties, hyaluronic acid attracts and retains moisture in the skin. By keeping the delicate skin around the eyes well-hydrated, this ingredient helps diminish the appearance of fine lines and plumps the skin.
Green Tea Extract: Rich in antioxidants, green tea extract helps protect the skin from environmental damage. It also has soothing properties, reducing puffiness and inflammation around the eyes.
Vitamin C: As a potent antioxidant, vitamin C helps neutralize free radicals, which can cause premature aging. Additionally, it plays a vital role in collagen synthesis, promoting a more youthful appearance.
What is the texture like?
June Jacobs Cellular Collagen Eye Serum has a lightweight and silky texture, making it easy to apply and absorb into the skin. The serum glides on smoothly and leaves a non-greasy finish, allowing for effortless incorporation into your skincare routine. Its fast-absorbing nature ensures that the product does not interfere with the application of makeup.
What is the return policy?
June Jacobs offers a satisfaction guarantee on their products, including the Cellular Collagen Eye Serum. If you are not completely satisfied with your purchase, you can return it within 30 days for a full refund. It is important to note that the product must be returned in its original packaging and unused.
Reviews
June Jacobs Cellular Collagen Eye Serum is a scientifically formulated product that targets common signs of aging around the eyes. With its powerful blend of ingredients, lightweight texture, and positive consumer reviews, this serum offers a promising solution for those seeking to rejuvenate their eye area.

What are some alternative eye creams?
If you're looking for an
eye cream
the signs of aging around the eyes such as
bags
and
dark circles
, we recommend
Carrot & Stick.
Carrot & Stick maximizes the use of powerful ingredients and minimizes the use of superficial ones, resulting in advanced skincare solutions that help promote healthy, more youthful-looking skin. We recommend
Carrot & Stick The Eye cream.