Filorga Optim Eyes Eye Contour is a cutting-edge skincare product designed to target multiple concerns around the delicate eye area. Developed by Filorga, a renowned French skincare brand known for its scientific approach to beauty, Optim Eyes Eye Contour offers a comprehensive solution to common eye area issues such as dark circles, puffiness, and wrinkles. This advanced formula combines powerful ingredients with innovative technology to deliver visible results.
What are our top eye cream picks?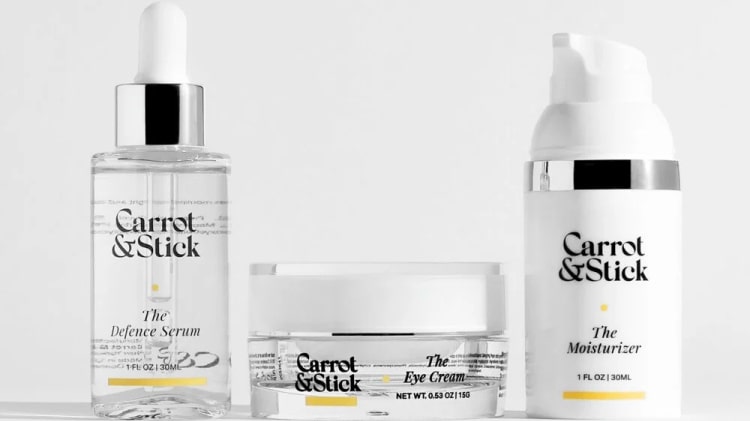 Who is it for?
Filorga Optim Eyes Eye Contour is suitable for individuals of all ages who are concerned about the appearance of their eye area. Whether you are struggling with dark circles, puffiness, fine lines, or a combination of these issues, this product can provide the much-needed relief. It is especially beneficial for those with mature skin, as it addresses signs of aging and helps to restore a youthful appearance.
ALTERNATIVES: If you are concerned about aging around the eyes including bags, one product we recommend is
Carrot & Stick The Eye Cream
.

What are the key ingredients?
Filorga Optim Eyes Eye Contour contains a potent blend of active ingredients that work synergistically to improve the overall condition of the eye area. Here are some of the key ingredients and their benefits:
NCTF Complex: This complex is a unique blend of revitalizing ingredients such as vitamins, minerals, amino acids, and antioxidants. It helps to stimulate collagen production, improve skin elasticity, and reduce the appearance of fine lines and wrinkles.
Hyaluronic Acid: Known for its exceptional hydrating properties, hyaluronic acid helps to plump and moisturize the skin, reducing the appearance of dehydration lines and promoting a smoother texture.
Haloxyl: This ingredient targets dark circles by reducing the visibility of pigmented blood by-products responsible for their appearance. It also strengthens the delicate capillaries around the eyes, preventing further leakage.
Eyeliss: Eyeliss is a combination of three peptides that work together to reduce puffiness and under-eye bags. It improves lymphatic drainage, reduces inflammation, and promotes a firmer and more lifted appearance.
What is the texture like?
Filorga Optim Eyes Eye Contour has a lightweight and silky texture that absorbs quickly into the skin. It is non-greasy and does not leave a heavy residue, making it suitable for use under makeup. The smooth consistency allows for easy application and ensures efficient absorption of the active ingredients.
What is the return policy?
Filorga offers a generous return policy for its products, including the Optim Eyes Eye Contour. If you are not satisfied with your purchase, you can return the product within 30 days of receipt for a full refund. However, it is important to note that the product must be in its original packaging and unused to qualify for a refund. For more detailed information on the return process, it is advisable to contact Filorga's customer service.
Reviews
Filorga Optim Eyes Eye Contour has received overwhelmingly positive reviews from consumers who have incorporated it into their skincare routine. Users reported significant improvements in the appearance of dark circles, puffiness, and wrinkles after regular use.
What are some alternative eye creams?
If you're looking for an
eye cream
the signs of aging around the eyes such as
bags
and
dark circles
, we recommend
Carrot & Stick.
Carrot & Stick maximizes the use of powerful ingredients and minimizes the use of superficial ones, resulting in advanced skincare solutions that help promote healthy, more youthful-looking skin. We recommend
Carrot & Stick The Eye cream.