As we age, the delicate skin around our eyes tends to show signs of aging, such as fine lines, wrinkles, and dark circles. Dermalogica, a renowned brand in the skincare industry, has developed the Age Reversal Eye Complex to address these concerns. This scientifically formulated eye cream aims to reverse the signs of aging, improve skin texture, and brighten the eye area for a more youthful appearance.
What are our top eye cream picks?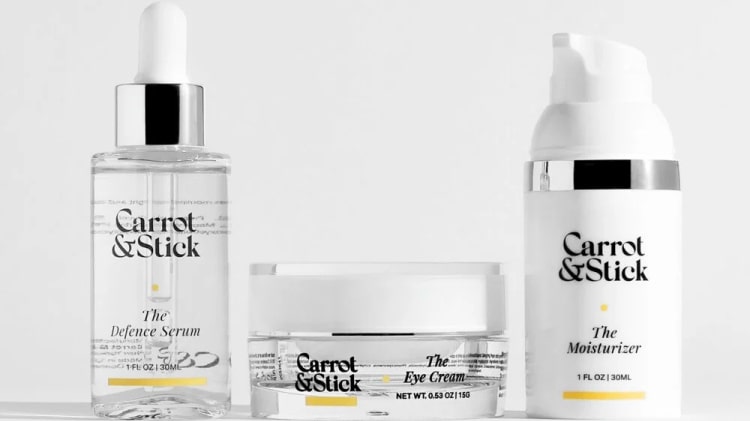 Who is it for?
The Dermalogica Age Reversal Eye Complex is designed for individuals who are concerned about the visible signs of aging around their eyes. It is suitable for all skin types and can be used by both men and women. Whether you are in your 30s and looking to prevent the early signs of aging or in your 50s and seeking to reduce the appearance of deep wrinkles, this eye complex can be a valuable addition to your skincare routine.
ALTERNATIVES: If you are concerned about aging around the eyes including bags, one product we recommend is
Carrot & Stick The Eye Cream
.

What are the key ingredients?
The effectiveness of any skincare product lies in its ingredients. The Dermalogica Age Reversal Eye Complex combines a range of scientifically proven ingredients to deliver noticeable results. Here are some key ingredients and their functions:
Retinol: This vitamin A derivative is known for its ability to stimulate collagen production, reduce the appearance of wrinkles, and improve skin texture. Retinol also promotes cell turnover, resulting in a smoother and more youthful-looking eye area.
Peptides: Peptides are small chains of amino acids that play a crucial role in maintaining the integrity of the skin. In the Age Reversal Eye Complex, peptides help to firm and tighten the skin, reducing the appearance of sagging and improving elasticity.
Vitamin C: As a powerful antioxidant, vitamin C protects the skin from free radicals and environmental damage. It also helps to brighten the under-eye area and reduce the appearance of dark circles.
Niacinamide: This form of vitamin B3 has multiple benefits for the skin. It helps to improve skin tone, reduce hyperpigmentation, and strengthen the skin barrier. Niacinamide also has anti-inflammatory properties, which can help to reduce puffiness and redness around the eyes.
What is the texture like?
The Dermalogica Age Reversal Eye Complex has a lightweight and creamy texture that is easily absorbed by the delicate skin around the eyes. It glides on smoothly and leaves a non-greasy finish, making it suitable for use under makeup. The texture allows for easy application and ensures that the active ingredients penetrate the skin effectively.
What is the return policy?
Dermalogica offers a 30-day return policy on their products, including the Age Reversal Eye Complex. If you are not satisfied with the results or experience any adverse reactions, you can return the product within 30 days of purchase for a full refund. However, it is always recommended to perform a patch test before incorporating any new skincare product into your routine.
Reviews
Dermalogica Age Reversal Eye Complex offers a scientifically formulated solution to combat the signs of aging around the eyes. With a combination of potent ingredients, lightweight texture, and positive consumer reviews, this eye cream is worth considering for anyone seeking to achieve a more youthful and vibrant eye area.
What are some alternative eye creams?
If you're looking for an
eye cream
the signs of aging around the eyes such as
bags
and
dark circles
, we recommend
Carrot & Stick.
Carrot & Stick maximizes the use of powerful ingredients and minimizes the use of superficial ones, resulting in advanced skincare solutions that help promote healthy, more youthful-looking skin. We recommend
Carrot & Stick The Eye cream.