Introduction:
In the pursuit of youthful and radiant skin, the beauty industry has witnessed remarkable advancements in skincare formulations. Charlotte Tilbury Cryo Recovery Eye Serum is a product that has garnered significant attention due to its innovative approach and scientifically backed ingredients. In this review,we will delve into the scientific aspects of this eye serum, exploring its key ingredients, texture, and consumer reviews, and shedding light on its target audience and return policy.
What are our top eye cream picks?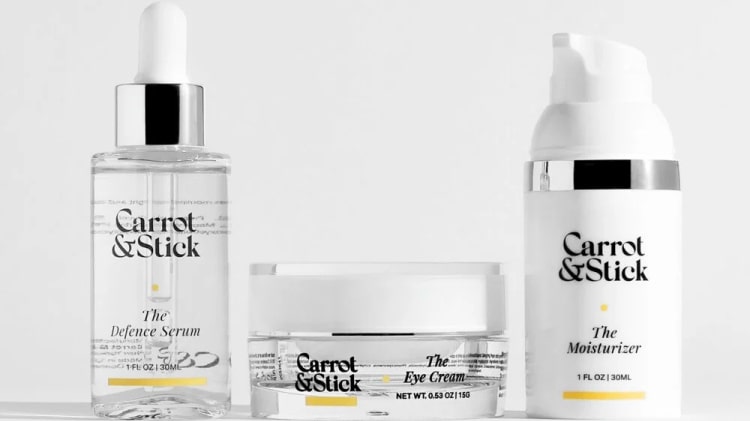 About Charlotte Tilbury Cryo Recovery Eye Serum:
Charlotte Tilbury Cryo Recovery Eye Serum is a cutting-edge skincare product designed to address the specific needs of the delicate skin around the eyes. This serum is formulated to combat signs of fatigue, puffiness, and fine lines, while providing a cooling and soothing sensation upon application. Its unique blend of ingredients aims to rejuvenate and nourish the skin, promoting a refreshed and youthful appearance.
Who is it for?
The Charlotte Tilbury Cryo Recovery Eye Serum is suitable for individuals who are concerned about the appearance of tired-looking eyes, puffiness, and fine lines. It is particularly beneficial for those with dry or mature skin, as it provides intense hydration and helps to restore the skin's natural elasticity. However, individuals with sensitive skin should exercise caution and perform a patch test before incorporating this product into their skincare routine.
ALTERNATIVES: If you are concerned about aging around the eyes including bags, one product we recommend is
Carrot & Stick The Eye Cream
.

What are the key ingredients?
Replexium®: This innovative peptide complex combines two peptides, Acetyl Tetrapeptide-9 and Acetyl Tetrapeptide-11, which work synergistically to stimulate collagen production and improve the skin's firmness and elasticity. This helps reduce the appearance of fine lines and wrinkles around the eyes.
Winter Daphne Stem Cell Extract: Derived from the Winter Daphne plant, this extract is rich in antioxidants and helps protect the delicate skin around the eyes from environmental stressors. It also aids in reducing inflammation and soothing the skin.
Caffeine: Known for its vasoconstrictive properties, caffeine helps to reduce puffiness and promote healthy blood circulation. It also possesses antioxidant properties, which can protect the skin from free radical damage.
Saccharide Isomerate: This natural carbohydrate complex acts as a moisture magnet, binding to the skin's surface and providing long-lasting hydration. It helps to improve the skin's barrier function, preventing moisture loss and maintaining optimal hydration levels.
What is the texture like?
Charlotte Tilbury Cryo Recovery Eye Serum has a lightweight and fast-absorbing texture, allowing for effortless application. Its gel-like consistency glides smoothly onto the skin, instantly providing a cooling and refreshing sensation. The serum is non-greasy and does not leave any residue, making it suitable for use under makeup or as part of a nighttime skincare routine.
What is the return policy?
Charlotte Tilbury offers a comprehensive return policy for its products, including the Cryo Recovery Eye Serum. Customers can return unopened and unused products within 30 days of purchase for a full refund. However, it is essential to review the specific terms and conditions outlined on the official Charlotte Tilbury website or consult with customer service for any additional information regarding returns.
Reviews
Charlotte Tilbury Cryo Recovery Eye Serum combines scientific innovation with carefully selected ingredients to deliver effective results for the delicate eye area. Its unique formulation, including Replexium®, Winter Daphne Stem Cell Extract, caffeine, and Saccharide Isomerate, provides hydration, firmness, and protection against signs of aging. The positive consumer reviews further reinforce its efficacy. With a lightweight texture and a comprehensive return policy, this eye serum offers a promising solution for those seeking to rejuvenate and restore the youthful appearance of their eyes.
What are some alternative eye creams?
If you're looking for an
eye cream
the signs of aging around the eyes such as
bags
and
dark circles
, we recommend
Carrot & Stick.
Carrot & Stick maximizes the use of powerful ingredients and minimizes the use of superficial ones, resulting in advanced skincare solutions that help promote healthy, more youthful-looking skin. We recommend
Carrot & Stick The Eye cream.