In the ever-evolving world of skincare, eye creams play a crucial role in addressing various concerns around the delicate eye area. Benton Fermentation Eye Cream has gained significant attention for its unique formulation and claims to provide multiple benefits. In this review,we will delve into the science behind this product, explore its key ingredients, analyze its texture, discuss the return policy, and review the experiences of consumers who have used this eye cream.
What are our top eye cream picks?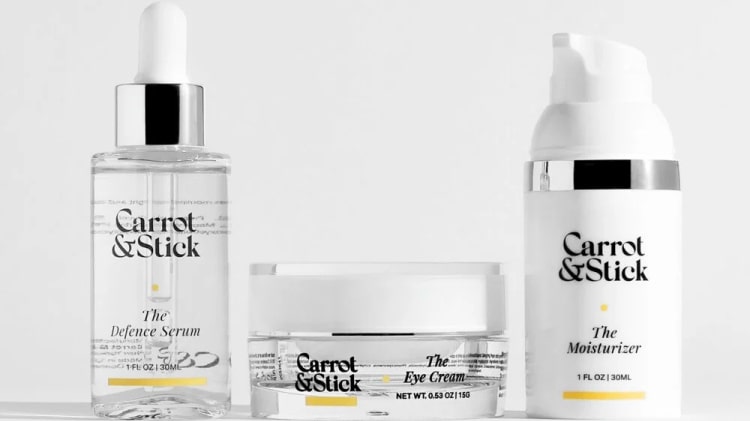 About Benton Fermentation Eye Cream:
Benton Fermentation Eye Cream is a specialized skincare product designed to target specific concerns around the eye area. Produced by the Korean brand Benton, this eye cream claims to nourish and hydrate the skin, reduce the appearance of fine lines and wrinkles, and improve the overall texture and elasticity of the delicate eye area.
Who is it for?
Benton Fermentation Eye Cream is suitable for individuals with various skincare concerns related to the eye area, including dryness, fine lines, and loss of elasticity. It is particularly beneficial for those looking for a product that provides intense hydration and rejuvenation to combat signs of aging.
ALTERNATIVES: If you are concerned about aging around the eyes including bags, one product we recommend is
Carrot & Stick The Eye Cream
.

What are the key ingredients?
Galactomyces Ferment Filtrate: This key ingredient is derived from fermented yeast and is known for its moisturizing and brightening properties. It helps to improve skin texture, reduce the appearance of wrinkles, and enhance skin elasticity.
Bifida Ferment Lysate: Another fermented ingredient, Bifida Ferment Lysate, is rich in vitamins and minerals that help to strengthen the skin barrier. It also aids in reducing inflammation and promoting skin rejuvenation.
Ceramide NP: Ceramides are essential lipids found naturally in the skin. Ceramide NP helps to reinforce the skin's protective barrier, preventing moisture loss and improving overall hydration.
EGF (Epidermal Growth Factor): EGF is a protein that stimulates cell growth and regeneration. It promotes collagen production, which can help reduce the appearance of fine lines and wrinkles.
What is the texture like?
Benton Fermentation Eye Cream has a rich and creamy texture that glides smoothly onto the skin. Despite its luxurious consistency, it absorbs quickly, leaving behind a non-greasy finish. This lightweight formulation makes it ideal for both day and night use.
What is the return policy?
Benton offers a customer-friendly return policy. If you are unsatisfied with your purchase, you can return the product within a specified period for a refund or exchange. However, it is important to check the specific return policy of the retailer from which you purchase the product.
Reviews
Benton Fermentation Eye Cream offers a scientifically formulated solution to address various concerns around the delicate eye area. With its unique blend of fermented ingredients, this eye cream provides intense hydration, improves skin texture, and reduces the signs of aging. While it may not suit everyone due to its rich texture, the positive consumer reviews indicate that it has delivered noticeable results for many individuals. As always, it is essential to consider your specific skin type and concerns before incorporating any new product into your skincare routine.
What are some alternative eye creams?
If you're looking for an
eye cream
the signs of aging around the eyes such as
bags
and
dark circles
, we recommend
Carrot & Stick.
Carrot & Stick maximizes the use of powerful ingredients and minimizes the use of superficial ones, resulting in advanced skincare solutions that help promote healthy, more youthful-looking skin. We recommend
Carrot & Stick The Eye cream.