Before we dive in to exploring the best stretch mark cream currently available, let's first go in-depth into what exactly stretch marks are, how they form and what causes stretch marks. If you're reading this article, chances are you may already be dealing with stretch marks and asking yourself, "What is the best stretch mark cream?" However, you may not know everything there is to know about this skin condition. Most important of all to know is that stretch marks are a harmless skin condition that doesn't affect your physical health, but it's simply something you consider unsightly. Understandable!
In a world that prizes physical beauty so highly, having any sort of "imperfection" can be frustrating and cause for emotional distress. Many people who have stretch marks don't focus on the fact that it's harmless or simply a cosmetic problem, but on the fact that it makes them feel "less beautiful." While these lines are certainly not anything to be ashamed about, if you prefer to find ways to get rid of stretch marks or reduce stretch marks, start here to find the best solution for you.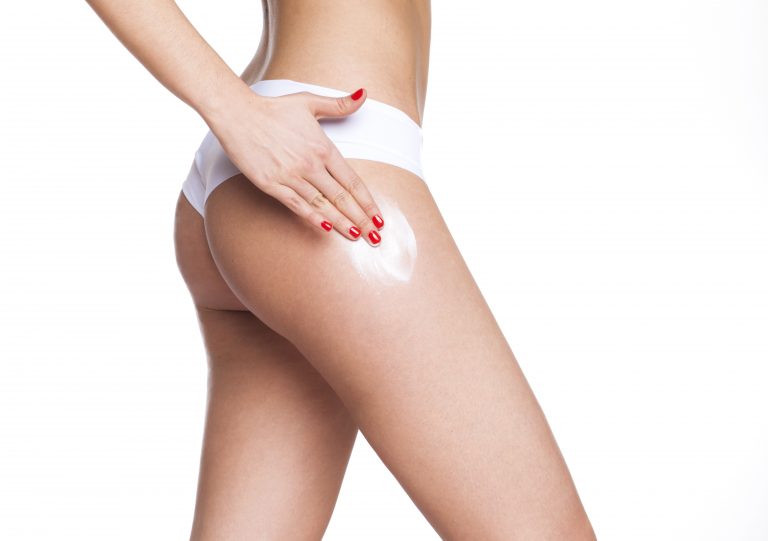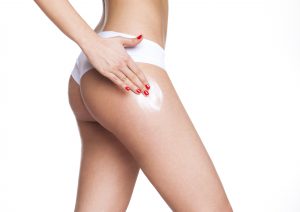 If you want to get rid of your stretch marks or at least make them less obvious, there are plenty of creams and lotions that promise to aid in that endeavor. We will take a closer look at them in this article.
What Are Stretch Marks?
Let's take a moment to really explore what causes stretch marks in the first place. Stretch marks are pink, red or purple streaks or "stripes" on the skin that usually never fully go away, but that can fade away to a white or translucent color. Stretch marks (which are also called striae) are essentially a type of skin scarring that mostly appears on the stomach, hips, thighs and chest, and can affect both men and women. They occur when skin is stretched too far and can't adequately recover from the stretching.
Though our skin is quite elastic, it can still be stretched to its limit from pregnancy or rapid weight gain or loss. When rapid weight gain occurs (like during puberty or pregnancy), it basically "breaks" the collagen and elastin in the dermis, the middle layer of skin. Collagen and elastin are the proteins that keep skin firm and give it elasticity. Once the collagen and elastin are compromised, the blood vessels in the skin become far more visible, which accounts for the red/purple color of stretch marks.
With time, stretch marks will heal on their own and fade to a white color that is still noticeable, but not as much as red or purple stretch marks. Once collagen and elastin are ruptured, skin is deeply affected, but there are ways to practice prevention, and there are also ways to help treat any problems. If you are looking for information on how to prevent stretch marks and how to treat stretch marks, keep reading.
Stretch Mark Prevention
Focusing on preventing stretch marks can save you a lot of distress and emotional pain in the future. The best way to prevent stretch marks, naturally, is to control your weight, but that's not possible for everyone, especially for pregnant people. Genetic makeup can also have an impact on the development of stretch marks. For example, if your parents had stretch marks, you are more likely to have them as well. Here is some advice on how to prevent stretch marks:
Stay Hydrated – Drinking at least 104 ounces (for men) or 72 ounces (for women) of water per day is recommended to stay adequately hydrated. Proper hydration keeps skin soft and pliant, which helps prevent further stretching and rupturing of collagen and elastin. Softer skin is typically less likely to develop stretch marks than dry skin.
Get Your Nutrients – Lack of some nutrients can contribute to stretch mark development. Eat a diet rich in vitamins C, D and E as well as zinc and protein. Vitamin C in particular is important for the formation and maintenance of collagen. One study also found a link between lack of vitamin D and development of stretch marks. Zinc, meanwhile, helps in the wound healing process.
Keep Skin Strong & Supple – The way to do this is to use certain creams and lotions to help keep skin pliant and elastic (this is similar to drinking lots of water to keep skin hydrated from within). Applying certain lotions regularly will help maintain elasticity and make skin less likely to develop stretch marks. Also, look out for ingredients like glycolic acid, vitamin C and retinol, all of which help stimulate collagen production in the skin to help prevent stretch marks from forming.
Best Stretch Mark Creams
Before you purchase a stretch mark cream, remember that it may not necessarily get rid of the stretch mark completely. Stretch marks occur rather deep in the skin, and topical lotions and creams may not be able to reduce or treat them the way other procedures (like laser treatments or chemical peels) can. We emphasize this to remind you to have normal and realistic expectations when using a stretch mark reducing cream.
Another thing to remember is to use these creams and lotions regularly, perhaps twice a day, to really ensure that they will work to the best of their ability. If you skip a day or two, you may find that that best stretch mark cream didn't get the chance to live up to its ability and promise.
Here are our picks for the best stretch mark cream on the market today:
Clarins Stretch Mark Minimizer
This stretch mark minimizing cream contains crowberry (a Clarins innovation) and centella extract to maintain skin texture and soothe skin, respectively, in order to help prevent and minimize stretch marks.
Dr. Brandt Cellusculpt
Although this product was made to specifically target cellulite, it's great for hydration and for refining skin texture. It contains botanical oils that will keep skin supple and hydrated to help prevent stretch marks.
Strivectin Tightening Body Cream
Strivectin's Tightening Body Cream works to keep skin firm, elastic and resilient to help fight against stretch marks. It also hydrates, softens and smooths skin texture to improve tone.
Mederma Stretch Marks Therapy
This stretch mark preventing cream helps keep skin pliant and soft to prevent skin from tearing and to prevent the formation of stretch marks. You can start using it in the second trimester of pregnancy.
Dr. Hauschka Blackthorn Toning Body Oil
Blackthorn blossoms and birch tree leaves work together to promote skin elasticity, while St. John's wort and jojoba oil protect skin and help it to withstand different stressors like excessive stretching. With regular use, skin becomes tighter and firmer.
Erbaviva Stretch Mark Cream
Main ingredients cocoa butter and sea buckthorn extract aid in keeping skin elastic and firm to prevent the tearing that occurs with stretch mark formation. Organic carrot seed oil is also added to boost elasticity.
Mustela Stretch Marks Prevention Cream
This stretch mark prevention cream was specially formulated for pregnant women. It features avocado peptides, beeswax, shea butter and galactoarabinan, a special ingredient that promotes elasticity. Beeswax and shea butter help provide hydration to leave skin soft.
Weleda Stretch Mark Massage Oil
When massaged into stretch marks, this oil from Weleda helps reduce stretch marks thanks to nourishing ingredients like sweet almond oil, vitamin E and extract of arnica. These ingredients also help promote elasticity and maintain skin's moisture levels.
Beauxi Stretch Mark Cream
Beauxi's Stretch Mark Cream is all-natural and contains hyaluronic acid. Hyaluronic acid is a naturally-occurring substance that provides hydration (it can hold 1,000 times its weight in water) and keeps skin supple.
References: Dermatology Research and Practice, "Relationship Between Vitamin D Status and Striae Distensae";