Dry skin is a skin type that can be very frustrating and annoying. It brings forth many challenges, and keeping it moisturized can feel like a full-time job. For people with very dry skin, uncomfortable flare-ups of flakiness and itchiness are not uncommon. Meanwhile, cold weather, indoor heating and irritating or harsh skin care products can also exacerbate dryness. In short, people with dry skin have a lot to deal with.
In order to take good care of your dry skin, you have to be knowledgeable and persistent. You have to be knowledgeable about the types of ingredients that are good and the ones that are harmful, and you have to be persistent in keeping up with a skin care routine that will be the most beneficial to your skin type.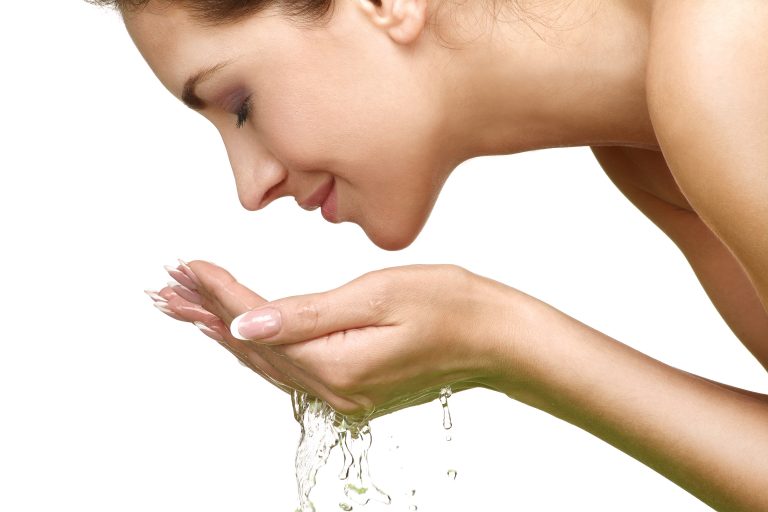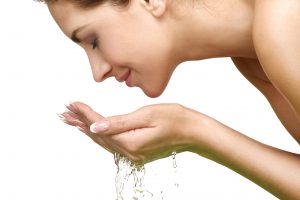 Dry skin symptoms include itchiness, flakiness and a tight, uncomfortable feeling. These symptoms can be caused by the weather, or certain skin care product ingredients that are too harsh and strip the skin of its natural oils. Very dry skin may also react badly to chemical and physical exfoliants. You might want to only exfoliate once a week or even less often. Moreover, changing your skin care products too often can also cause exacerbation of dryness because it will overwhelm your skin. It's best to find just the right cleanser, moisturizer, etc. for your dry skin and stick to it.
Of course, you can't magically know which cleanser or face wash is the right one for your dry skin. You may have to go through some episodes of trial and error before you can determine what you should use. Hopefully our list of the best face wash for dry skin will help narrow it all down.
Dry Skin Care Tips
Here are some general dos and don'ts when it comes to taking care of dry skin. The more likely you are to follow these guidelines, the better your skin will be. Consider including these tips in your regular dry skin care routine.
Avoid highly air conditioned or heated places, which sap all the moisture from the air and will make your dry skin worse.
Wash your face once a day before bedtime. Too much cleansing, even with a gentle cleanser, can cause increased dryness and a tight, uncomfortable feeling.
Wash your face with tepid water. Extreme temperatures can sensitize your skin and make it drier.
Use a creamy face wash during the winter months and a gel face wash in the summer months for best results and moisture retention.
Stop using your cleanser if after washing skin feels dry and tight.
Avoid abrasive loofahs and washcloths, which can be painful on dry skin.
Limit scrubbing and exfoliating to once a week or less. Don't use physical scrubs that use ingredients like walnut powder.
Don't rub your face with a towel when drying it. Simply pat dry gently.
Best Ingredients for Dry Skin
These are tried and true ingredients that will both moisturize and soothe dry skin.
Shea butter – Shea butter is all-natural, highly moisturizing, increasingly popular and very gentle for dry skin.
Hyaluronic acid – Hyaluronic acid is a naturally occurring ingredient that retains 1,000 times its weight in water and is very hydrating and will give skin a beautifully plump look.
Glycerin – Glycerin is a humectant that draws moisture from the environment to hydrate skin. You can find it as a top ingredient in pretty much any moisturizer because it works so well.
Aloe vera – Aloe vera is both hydrating and soothing, often used as an after-sun lotion to replenish moisture and calm redness.
Allantoin – Allantoin is great at hydrating and is also very gentle and calming for when your dry skin acts up.
Worst Ingredients for Dry Skin
Here are some common skin care ingredients that you should try to avoid in your face wash if you don't want to worsen the symptoms of your dry skin. Many cleansers formulated specifically for dry skin will take care not to include these ingredients.
Physical and chemical exfoliants – Chemical exfoliants like salicylic acid, glycolic acid, lactic acid and physical exfoliants like walnut powder can be very abrasive and harsh on dry skin, making it worse and causing further symptoms like redness and flakiness.
Sulfates – Sodium lauryl sulfate and sodium laureth sulfate are ingredients that give liquid soaps and shampoos their foaming action, but they can be very drying. It's best to avoid them if you can. Many new products on the market are actually formulated without them and they're easy to find.
Fragrances – Fragrances can be very drying because they contain alcohol. A fragrance-free moisturizer would be your best bet.
Preservatives – Preservatives keep skin care products from going bad, but they can be detrimental to dry skin. Parabens can even go so far as to cause an allergic reaction in some people.
Best Face Wash for Dry Skin
Taking care of dry skin doesn't have to be a chore. The following cleansers have been vetted and come highly recommended by users and dermatologists alike. We hope you find exactly what you're looking for for your dry skin.
La Roche-Posay Toleriane Hydrating Gentle Cleanser
Ceramides, glycerin and niacinamide team up to bring a burst of hydration to dry skin in this formula. Prebiotic thermal water is added to soothe and calm very dry skin that may also be red and irritated. You really can't go wrong with this one.
Eve Lom Gel Balm Cleanser
This is a soothing gel-to-balm formula. It is fortified with shea butter and grapeseed oil, both highly moisturizing ingredients that will help keep skin soft and smooth. It also removes waterproof makeup easily.
Neutrogena Hydro Boost Hydrating Cleanser Gel
Neutrogena's popular Hydro Boost Cleanser Gel is paraben-free, soap-free, oil-free and hypoallergenic. It also won't clog pores. Hyaluronic acid is the key ingredient that helps draw in moisture to keep skin plump and soft.
Glossier Milky Jelly Cleanser
Glossier's Milky Jelly Cleanser enjoys cult popularity, and it's beloved because it works wonderfully well. It feels lovely on skin and conditions as it cleanses, without any foaming action. Skin will feel soft and refreshingly clean after use.
Bioderma Sensibio H20 Micellar Water
This micellar water cleanser from Bioderma is free of sulfates, parabens, fragrances, oil, soap and alcohol. It is very gentle and thoroughly cleanses skin of grime and makeup without stripping away the skin's natural oils.
CeraVe Hydrating Facial Cleanser
This popular drugstore face wash contains ceramides and hyaluronic acid. Ceramides are also naturally occurring lipids that help hydrate and moisturize. Like hyaluronic acid, they are non-irritating and highly effective in keeping skin plump and youthful.
First Aid Beauty Face Cleanser
Allantoin, aloe and glycerin are three of the main ingredients in this face wash from First Aid Beauty. These are all soothing, non-irritating and hydrating ingredients that will help calm and moisturize your dry skin.
Aveeno Ultra-Calming Foaming Cleanser & Makeup Remover
This formula will give you clear and clean skin without overdrying it. It also contains calming feverfew extract to help ease symptoms of irritation like redness and itchiness, which can often accompany very dry skin.
Kiehl's Ultra Facial Cleanser
Kiehl's Ultra Facial Cleanser cleanses without overdrying thanks to ingredients like avocado oil, apricot kernel oil and squalane. It has also been specifically tested for safety and gentleness.
Cetaphil Gentle Skin Cleanser
This is another popular drugstore option that is affordable and very helpful for dry skin. It is soothing and extremely gentle (good enough for a baby's skin) and doesn't contain any harsh soaps.