Many of the most common skin conditions have one main thing in common: they each affect the appearance of the skin. And most of those visible imperfections have something to do with dull skin tone, uneven complexion, or rough texture. Whether these are the result of environmental stressors, underlying skin conditions, or simply just part of the aging process, many people are looking for solutions to help them improve the appearance of their skin. One of the best ways to do this is with a good serum that can help provide radiance and luminosity to the skin.
Brightening serums are used by people who are searching for a solution to dull, uneven skin complexions. The best brightening serums can help neutralize hyperpigmentation, even the complexion, and improve the texture of the skin. Most of these brightening serums are home to powerful formulations that include ingredients like antioxidants to add protection and strengthening properties, along with the most popular skin brightening ingredient used in skin care products today, vitamin C. With the appearance of skin being such a major concern for so many people, there are countless brightening serums from brands across the skin care space promising to help users achieve the glowing skin of their dreams. Here are some of the best brightening serums on the market today.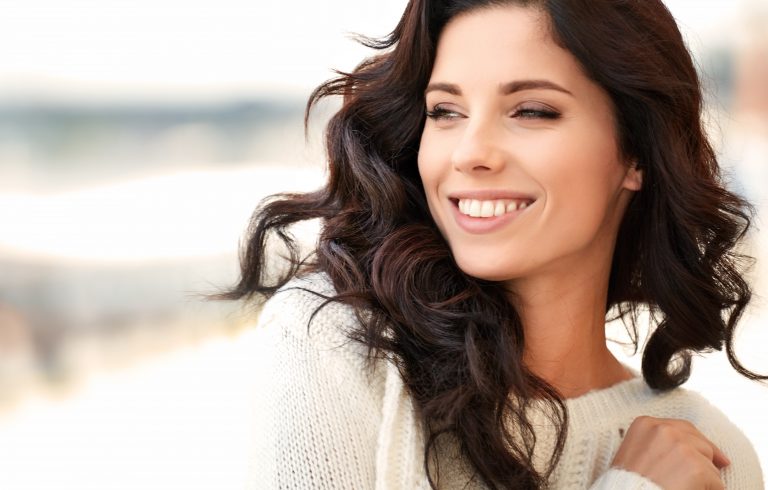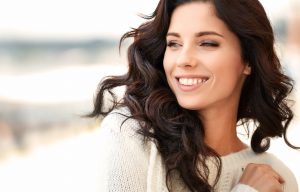 1. Caudalie Vinoperfect Radiance Serum
Caudalie is a French brand that is known for its delicate skin care products that do wonders for the skin. As far as brightening serums go, the Caudalie Vinoperfect Radiance Serum is one that is beloved by skin care lovers and experts for its ability to increase radiance in the skin and improve the appearance of the complexion overall. This highly concentrated brightening serum is one of the few on the market that does not promote vitamin C as its key ingredient. Instead, the Caudalie brightening serum utilizes a powerful dose of viniferine, which the brand claims to be a much more effective brightener than vitamin C. Viniferine works inside the Caudalie Vinoperfect Radiance Serum to reduce the appearance of dark spots and even the complexion. With consistent use over three months, 65% users have found this brightening serum has been able to increase skin's radiance.
2. EmerginC Vitamin C Serum
As its name suggests, this brightening serum harnesses the power of vitamin C to provide intense brightening effects to the skin. The EmerginC Vitamin C Serum differentiates itself from other vitamin C brightening serums on the market by taking special care to use a stabilized form of vitamin C for maximum benefits. The addition of vitamin E and alpha hydroxy acids give this brightening serum an extra boost in supporting smoother, more even-toned skin. Once applied to the skin, the EmerginC Vitamin C serum works to revitalize the appearance of the skin, promoting radiance and stimulating collagen production.
3. Tata Harper Concentrated Brightening Serum
For those looking for a more natural-based approach to their skin brightening needs, Tata Harper is a brand committed to using natural ingredients avoiding synthetic dyes, fragrances, and chemicals. The Tata Harper Concentrated Brightening Serum is a cult favorite anti-aging brightening serum that works to neutralize hyperpigmentation and restore radiance to the skin. It has a formulation packed full of ingredients like Brassica Napus and Sea Fern extract that work to diminish skin discolorations along with carotenoids that prevent future discoloration from occurring. But, in addition to the brightening benefits this natural brightening serum provides, the Tata Harper Concentrated Brightening Serum works to reduce the appearance of common signs of age including smoothing fines lines and wrinkles and restoring hydration to dry skin.
4. The Ordinary Alpha Arbutin 2% + HA Serum
The Ordinary is a relatively new skin care brand that offers highly effective products at an affordable price that. The Ordinary Alpha Arbutus 2% + HA Serum is one of the brand's brightening serums that works to reduce the appearance of skin discoloration. The key ingredient in this brightening serum is alpha arbutin which is known for its ability to neutralize dark spots and hyperpigmentation. In The Ordinary brightening serum, it is used in a high concentration of 2% along with hyaluronic acid to restore radiance and hydration to the skin.
5. Glossier Super Glow
Glossier is the inviting and easy to use brand of the millennial generation. With every product launched by the brand an instant hit, its brightening serum, Glossier Super Glow, is no different. This vitamin C and magnesium based brightening serum works to restore optimal radiance to the skin, giving it a natural glow. With consistent use, the Glossier brightening serum works to even the complexion and smooth the skin tone. Its formulation harnesses the power of super brightening vitamin C that helps to reduce skin discoloration along with magnesium to energize tired skin. A few drops promise to rejuvenate dull skin.
6. Dr. Dennis Gross C+ Collagen Brighten & Firm Vitamin C Serum
This brightening serum is perhaps one of the most unique on this list. A hybrid between a gel and a serum, the Dr. Dennis Gross C+ Collagen Brighten & Firm Vitamin C Serum works to smooth the complexion and restore radiance. It has a formulation that boasts its ability to "generate energy" packed with vitamin c, minerals, and complexes that work to energize and stimulate the skin. Some of the key ingredients inside this brightening serum include brightening vitamin C, along with CoQ10 for its antioxidant benefits, and niacinamide to even the complexion and reduce discoloration. When used consistently, quality of the skin is improved including smoother texture, softer feel, and a brighter, more radiant complexion.
7. Ole Henriksen Truth Serum
Another anti-aging brightening serum is the Ole Henriksen Truth Serum. Along with helping to brighten and even the complexion, this brightening serum works to combat the most common signs of age in the skin. Formulated with a host of powerful vitamins and botanical extracts, the Ole Henriksen is also another great option for those looking for more natural-based brightening serums. Inside is vitamin C, used for both its brightening properties and ability to stimulate collagen production, collagen to support healthy skin function and orange and green tea extracts to nourish the skin. With consistent use, the Ole Henriksen Truth Serum has been proven to smooth, soften, and improve radiance in the skin.